The fiction writer by Jillian Cantor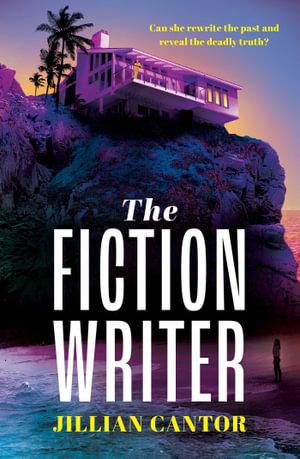 This is a story within a story, about authors and where they get their narrative ideas. Woven together in The Fiction Writer is the story of a fiction writer whose second book, a retelling of Du Maurier's Rebecca, gets her noticed by very few readers. However, she does get noticed by a very wealthy and desirable man and is given the chance to become a 'ghost-writer'. He seeks her skills to uncover and write about a family secret involving the theft and plagiarism of the story-line of Rebecca from his own grandmother's work. The author at the centre of this book, Olivia Fitzgerald, becomes embroiled in a gothic-style intrigue that drags her from her mundane 'unsuccessful' life into a life of wealth on the Malibu Beach. At every turn she seems unable to separate truth from fiction and wonders if she too has become a target in a macabre re-telling of the du Maurier classic novel.
This book is an absolute joy to read, especially for those who have loved the darkly intense du Maurier classic - Rebecca. At every stage devotees of the original book will be delighted with parallels, but will also be enchanted with the deft way Cantor has created her own gothic-style modern-day mystery. With excerpts from another text woven through the pages, it is clear that something unusual is happening and there are sinister undercurrents through the story. Who can be believed? Surprisingly, there is also a romantic possibility wrapped within the more gothic and intense storyline. But at the heart of the story is the fiction writer and their journey to discover a story that is new, and yet always there is the idea that there are no new stories. This is a book for 16+ /Adult readers, a mature tale and a compelling, atmospheric and anxiety-charged storyline.
Themes Fiction writing, Gothic literature, Daphne du Maurier - Rebecca, Mystery, Plagiarism.
Carolyn Hull