Review blog
Click here for the ReadPlus Review Blog RSS feed. Copy the link location into your feed reader.
Click here to see all reviews
Feb 21 2019
Feminism is... by A. Black et al.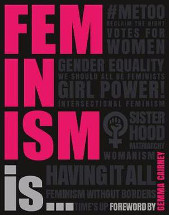 DK, 2019. ISBN 9780241228029.
(Age: 14+) Highly Recommended. Non fiction. Feminism is... follows on the heels of the recently published Feminists don't wear pink and other lies - a collection of feminist essays edited by Scarlett Curtis. Both books consolidate the concept of intersectionality but Feminism is...takes the form of a lively reference book. It might be a contradiction in terms, but familiar frames for lucid explanations reward every page turned. The thought-provoking topics form double page spreads within each section, including a handful featuring key historical identities. Each topic fans out across the gutter to engage with stylized diagrams, bold boxed headings and a monochrome photo.
It's a ready reference with all the accessible features plus a directory, glossary and index. Textbook sized, the topics are classified into broad sections: A political and social movement, Body and identity, Relationships and families, Education and work and Culture and society. The simple language explains complicated academic concepts and the spectrum of topics range from 'No Means No' to 'Feminism and Sex Work.' A further delight is that every topic gives equal weight to the opposing views of different schools of feminist thought.
Like its counterpart, the gambit of feminism is linked by a central idea - that intersectionality is at the heart of feminism. Feminism cannot exist in a vacuum. The majority of humankind identify with or belong to more than one marginalized and exploited group. Feminism champions equal rights for everyone who is a victim of patriarchal institutions - in reality that means fighting for as many men (of character) as women. The media, legal system, education and religion are the pillars supporting tyranny of a privileged system that filters through family, language, work, politics, culture and sexuality.
Feminism has evolved. The book may be aimed at youth, but it provides everyone with access and clear understandings of hitherto complex academic theories. Secondary schools should stock a feminist reference book so thoroughly executed, if only for the simplest definition proposed by Gemma Cairney in the foreword: 'It's a hopeful term to associate ourselves with - it means you believe in human rights'. As a result, Cairney was invited to take part in the 'My Life in Objects' series for The Pool. Meet her online on YouTube.
Deborah Robins
BUY IT ON
Feb 21 2019
Show stopper! by Shamini Flint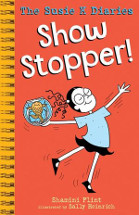 Ill. by Sally Heinrich. The Susie K Diaries. Allen and Unwin, 2018. ISBN 9781760523701.
(Age: 7-9) Recommended. Themes: Science. Performing arts. Life skills. Problem solving. Shamini Flint's The Susie K Diaries are an engaging series with a one of a kind protagonist. Show stopper is centred around the school talent show; Susie's over-the-top mother signs her up, much to her daughter's dismay. Susie is a problem-solver, analytical, she converses with George the class fish and likes playing with Bones the skeleton. Once again, this feisty girl needs to use her scientific skills, her creativity and resolve to stand up to her mother's demands.
Susie's mother is always looking out for her daughter to be the best she can be; however, she doesn't always understand her. Stories of her mother's difficult childhood don't help with Suzie's self-confidence. With her five step plan Susie decides to identify and analyse the problem, then find and test the solution, repeating this step if necessary. Literally, she thinks of locking the hall doors and throwing away the key or maybe a fire; no that won't work. Excitement builds at school, as everyone is busy practising and counting down the two weeks until the event. Susie tests out her skills; her singing scares the birds and sets the dogs howling. Dancing with George in his glass bowl is nearly a disaster, and dancing with a group leads to a pile-up of dancers on stage. Poor Susie K. Nothing seems to work and even her classmates, teachers and family aren't able to help. Suzie's 'Eureka' moment and surprising performance make a fabulous finale. Along the way, she's helped others with their confidence and proved herself to a supportive friend.
Sally Heinrich's fun cartoon sketches add liveliness to the humorous story, with Susie K's amusing expressions, her problems solved by drawing scientific diagrams and her disastrous attempts at other talents. Shamini Flint's The Susie K Files are just right to share with Year 2-4 classes, perfect for introducing problem solving skills, for creative writing and for teaching scientific strategies.
Rhyllis Bignell
BUY IT ON
Feb 21 2019
Lost by Tracey Unthank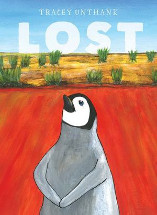 Little Steps Publishing, 2018. ISBN 9781925545937.
(Ages: 3-6) Themes: Penguins. Antarctica. Homes. A young emperor penguin named Fluffy lives in Antarctica with his mum and dad. Fluffy loves to play hide and seek with his friends Angel and Jet. One stormy day Fluffy ignores his mum and dad's calls to come back to them and he gets lost in the wind and snow. When the storm clears he is picked up by a white-bellied sea eagle and carried far away. After many hours the eagle grows tired and drops Fluffy in very unfamiliar surroundings; he is staring at Uluru! Fluffy is determined to get home so he sets off, asking for help from the animals he finds along the way. Finally, a kind pelican flies Fluffy home to his grateful family and friends. 'And since then, Fluffy, Angel and Jet never wandered too far from their parents' side. Fluffy didn't want to get lost again'.
The painted illustrations are pleasing enough, with quite realistic animals and landscapes, and there is a didactic tone to the story, advising the young to listen to their parents.
Nicole Nelson
BUY IT ON
Feb 21 2019
Lift-the-flap Engineering by Rose Hall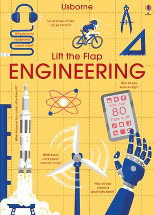 Ill. by Lee Cosgrove. Usborne, 2018. ISBN 9781474943659.
Highly recommended for your STEM collection. "Engineering is not just about engines. Engineering means designing, testing and making all kinds of useful things. To do this, engineers use mathematics, science, and - above all - their imaginations." Engineers work in teams to solve puzzles, whether the puzzle is big or small. They follow a series of steps including:

asking questions to ensure they understand the problem
imagining possible solutions by letting their brains go wild
making detailed designs of their ideas
making models to test their ideas
having the final version built and checking it carefully.
Not so long ago primary students had 'art and craft' lessons in which they usually followed a set of instructions to create a cookie-cutter model of something their teacher had decided would be appropriate for the current theme or unit of work. Then, in the 80s with the launch of the National Profiles, technology became a recognised key learning area and the strand of 'design, make and appraise' gave students more freedom to imagine solutions to set problems and actually trial their thoughts. In those days, engineering was still viewed as a subject for university level. But with the advance of computers and computing and inventions like the Internet came a realisation that university was too late to start that sort of thinking and now we have a real focus on 'STEM subjects' - science, maths, engineering and technology - and with it, a growing understanding of how integrated all the disciplines are. There are no and can not be stand-alone slots in a timetable. And now, with the rise of 'makerspaces', even our youngest children are involved in engineering on a daily basis.
While this is a 'lift-the-flap' book it is a sophisticated one like others in the Usborne collection, providing explanations and answers in an interactive format that engages the reader and offers easy-to- understand text within a myriad of diagrams. Things typically associated with engineering like aircraft, rockets and robots are explored but so are more everyday things like bicycles, solar panels and sounds.
Barbara Braxton
BUY IT ON
Feb 21 2019
Fairy stories for little children by Lorena Alvarez and Susanna Davidson
Usborne, 2018. ISBN 9781474951784.
This selection of five well-loved fairytales - Cinderella, Goldilocks and the Three Bears, Jack and the Beanstalk, Little Red Riding Hood and The Princess and the Pea - has been lovingly recreated in words and pictures to appeal to the young reader, either as a read-along or one who is verging on independence and knows the stories well enough to predict the text.
Fairytales never go out of fashion and there is always a new generation of children coming through to enjoy these age-old tales so a new, revamped version is just the thing for sharing with them. The illustrations in this edition are very modern although still retaining the charm of the past, making this a suitable book for those children who are older but who are learning English as another language, and who are expected to be au fait with these traditional tales. They may even have similar tales in their own language that they can compare and contrast these with. Cinderella, for example, has a version in many different cultures. Similarly, the stories could be used to compare other versions of the same story or even the movie versions so their appeal is not limited to just emerging readers.
Barbara Braxton
BUY IT ON
Feb 19 2019
Malala, my story of standing up for girls' rights by Malala Yousafzai with Patricia McCormick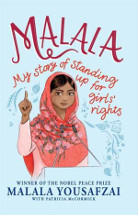 Wren and Rook. ISBN 9781526361592.
(Age: 7-10) Highly recommended. Auto-biography. The extraordinary true story of the Pakistani girl who stood up for girls' rights to education and was shot by the Taliban is now available in a new publication for a younger audience, so that they too can learn about the young girl who refused to give in to terrorism and believed that truth must prevail.
Malala was fortunate to have a father who encouraged her independence of thought and her aspirations for education, allowing her to participate in a BBC website on the daily life of a girl in Pakistan under the rule of the Taliban, highlighting to the wider world the issue of girls' rights to education. Hoping to silence her, Taliban supporters stopped her school bus, and fired shots to her head. The ensuing airlift to medical services, first in Pakistan then to Britain as the seriousness of her injury became apparent, brought her once again to the attention of the world. When Malala's bravery is recognised with the award of the Nobel Peace Prize in 2014, the youngest person to ever receive it, it means that instead of being silenced Malala's message will continue to be heard.
This version of Malala's life is written simply with short chapters and large font. There are explainer boxes on some pages to explain topics such as the celebration of Ramadan, the shalwar kamiz clothing, the difference between an internally displaced person and a refugee, the Malala Fund charity etc. And simple black and white drawings by Joanie Stone further enhance understanding of the text. At the end there is also a glossary of terms, a guide to pronunciation of some words, and a timeline of significant events in Malala's life.
All in all, this is a very accessible book, and would make a worthwhile addition to every school library. The story of standing up for one's beliefs and refusing to give in to bullies, is one that will continue to be relevant to young readers.
Helen Eddy
BUY IT ON
Feb 19 2019
How to raise your grown-ups by Lauren Child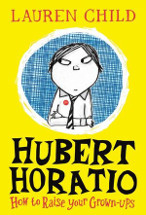 Hubert Horatio, Book 1. HarperCollins Children's, 2018. ISBN 9780008264086.
'These stories are about the days when the Bobton-Trents had it cushy, very cushy indeed.' The Bobton-Trent seniors certainly know how to make the most of their extravagant wealth - socialising, doing things, buying things and generally being more than a little bit irresponsible. Luckily for them, their son Hubert Horatio Bartle Bobton-Trent is an exceptionally intelligent, talented and sensible child. Unluckily for Hubert, this tends to mean that a lot of his spare time is spent steering his rather unruly set of grown-ups out of trouble. So oblivious are they, they don't realise that their lavish lifestyle means that their money has run out even when the Bobton-Trents and their guests sit at a bare dinner table, waiting for an hour and 22 minutes for the maid to serve them, unaware that the staff has left. They are also unaware of their only child's immense talents - he phones his parents at the age of one, reads at two and, when he tumbles into the pool at age three, discovers that he is "a natural swimmer" - and when their financial situation becomes clear to him, he tries ways to raise money through schemes like hosting board game sessions and opening the mansion up for tours, but all his schemes fail because his parents just spend the proceeds. It even becomes his decision to sell the mansion and downsize to an apartment!
Lauren Child brings her unique combination of story-telling, illustration and humour to this new series of books for the newly independent reader. Even though the message about money not necessarily being the happiness-bringer it is reputed to be may be lost on the target audience, nevertheless young readers will delight in the outrageous lifestyle and Hubert's constant vigilance and tactics to keep the family afloat. Those who are a little older might like to think about how income is derived and disbursed and the sorts of decisions that must be made.
With the second episode Alien beings due later this year, this is a series that will become very popular as the word spreads among your students.
Barbara Braxton
BUY IT ON
Feb 19 2019
The ruin of kings by Jenn Lyons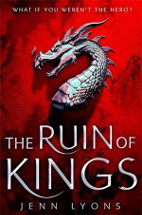 Tor Publishing 2018. ISBN 9781509879496.
(Age: Adult) Fantasy. In a world with eight goods, magic, music, and plenty of brothels, Khirin's life changes forever when he robs the wrong house. Discovered as a long lost heir (and plenty else over the course of the novel), he must fight to have his voice heard and to save the city meanwhile escaping slavery and colluding with a dragon. With the games of a mimic, the darkest wizard the world has ever known, and danger in every shadow, it's a wonder Khirin's survived this long.
Lyons excels in her characterisation, making Khirin the type of character we all want to be - he's smart, calculating, and resourceful. He puts his shadow-dancer skills to good use meanwhile adapting to anything and everything Taja, Lady of Luck, throws his way.
It is hard to simply summarise this novel other than to say it is certainly a challenge. Familiar with epic fantasies and an avid reader both in and outside the genre, The ruin of kings is just one book I simply cannot finish. This isn't to say that it is bad or awful, more that it is convoluted and deliberately challenging to readers. Narration switches between first and third person retrospective on alternating chapters, each telling the story of Khirin, a minstrel's son come long lost prince, from different points in his timeline. There is enough content and world-building in The ruin of kings to have spanned multiple books comfortably, however, for me at least, this tornado of a plot isn't something I'd go out of my way for. Recommended for lovers of epic fantasy who are looking for a challenging read.
Kayla Gaskell
BUY IT ON
Feb 19 2019
The wellness puzzle by Andrew Jobling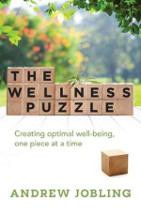 Rockpool Publishing, 2019. ISBN 9781925682816
(Age: Adult) Non-fiction. Ex-footballer and fitness professional, Andrew Jobling has drawn on his experience researching the essential criteria for a healthy life and has come up with 7 interlocking pieces to the puzzle, which he sets out in this easy to read book about 'Creating optimal well-being, one piece at a time'. His inspiration is his mother Sue who was able to turn her life around after being diagnosed with a secondary cancer and only given 2-3 years to live. She went on to enjoy a further 15 years of joy and fulfilment.
Learning the hard way, Jobling has experimented with different approaches, and now feels that he has the 7 key ingredients. He works through them one by one, using logic and examples to get the reader on side and committed. Each chapter has a summary of the main points, and key actions for the reader to embrace. The tone of the book is open and friendly, like talking to a mate, and the information can be easily absorbed. For people who have read the essential material before, and are still struggling with motivation, this book may provide a pathway to a happier, healthier life.
Helen Eddy
BUY IT ON
Feb 19 2019
Cherries by Carrie Gallasch and Sara Acton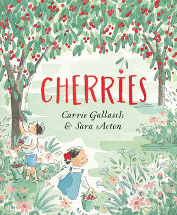 Little Hare, 2018. ISBN 9781760128593.
As soon as the blossoms appear on the cherry tree in Spring, the children are eager to pick the fruit. But, "It's not time yet." As the weeks pass and the cherries develop, the children indulge in all sorts of outdoor pastimes, but "it's not time yet." Until it is . . .
This is a joyful story of anticipation and family rituals as the extended family all take part in the waiting and the eating. Young children will delight in recognising events that are familiar to them as well as starting to understand the passage of time, a complex concept for little ones. The gentle words and pictures complement each other, just as they did in Stitches and stuffing and this has the potential to become a favourite.
Barbara Braxton
BUY IT ON
Feb 18 2019
Katherine Johnson by Ebony Joy Wilkins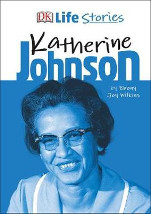 Ill. by Charlotte Ager. DK Life Stories. DK; Penguin Random House, 2019. ISBN: 9780241358580.
(Age: 8 - 13) Highly recommended. Themes: Biography; Katherine Johnson; Mathematicians; Space; NASA; STEM; Discrimination. Katherine Johnson may not be well known to Australian readers, but her story has now been told in the movie Hidden Figures. This amazing Afro-American woman was born in the era of segregation in USA in 1918. Her family though were determined that their children would explore every opportunity for education and it was obvious from very early in Katherine's life that she had considerable talent with numbers. No human restriction was going to stand in the way of her inquiring mind and determination to let numbers and their ability to describe the world to be understood and communicated. Working eventually as a 'human computer' and Mathematical analyst within NASA, she defied both discrimination of her race and gender to become an elite force to be reckoned with, originally in the Academic world and eventually within NASA. During the incredible era of the Space Race and the first Moon Landing, it was Katherine's role to create mathematical certainty for the astronauts. At the age of 97, Katherine was presented with the Presidential Medal of Freedom by President Barack Obama, an incredible honour for a long and incredible life. For someone who loves counting, she certainly has a lot of years of a rich life to count!
This is a book that should be read! Katherine Johnson is such an inspiring advocate for STEM learning and is also just an amazing person, not letting social obstructions be a barrier to learning and success. Her resilience and determination are also worthy of being shared with a younger generation. The presentation of this biography in the DK Life Stories series is simple with plenty of illustrations in a cartoon style, and with photographs dotted through the simple text. With some text boxes and bubbles explaining unfamiliar terms this is a book easily accessible for young readers and visually 'youthful'. The family tree and timeline of Katherine's life appears at the end of the biographical detail.
Carolyn Hull

BUY IT ON
Feb 18 2019
The amazing adventures of Grover McBane rescue dog by Claire Garth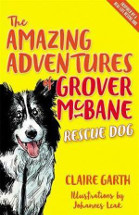 Ill. by Johannes Leak. Piccolo Nero, 2018. ISBN: 9781760641085.
(Ages 7-9) Recommended. Themes: Rescue Dogs, Working Dogs, Farms, Pets. On a bold yellow and red cover, Border Collie Grover welcomes junior readers into his world. All five engaging stories are included in The Amazing Adventures of Grover McBane Rescue Dog. Author Claire Garth has based her books on her experiences as the General Manager of the Sydney Dog and Cats Home and her own loveable rescue dog.
'Grover Finds a Home' begins with a hungry, lonely dog whose owner doesn't care for him, so he escapes on a stormy night. He's picked up by a local ranger and taken to the animal shelter. In the back of the van, he's comforted by Clara a greyhound, who's escaped from her home. Told from the dog's point of view, we learn of his feelings about the vet's check-up and his most hated thing, a bath. His new home at Cavendish Lane with his new family David and Annie McBane is a comforting and happy place, with lots of new sounds, smells and delicious food.
'Grover's New Friends' opens up our eyes to the fun of the park, a doggy paradise filled with exciting new activities and new pals to play with. Retired police dog Boris, and Hamish, the little black dog with bundles of energy, befriend Grover. Even Mr Tibbles the next-door cat welcomes Grover to the neighbourhood. He quickly learns to love car rides and spending days at the animal shelter where Annie works. Another happy ending occurs, when newly relinquished dog Peanut finds a forever home with twins Grace and Rachel.
The other three stories take Grover to the farm for some interesting encounters with tricky farm dogs and sheep and to the Grandparents' Home to help old Benji become their resident dog. Grover's Office Dog role comes with many responsibilities including helping young greyhound puppy Stretch with a plastered leg.
Garth's five stories are filled with fun experiences, warm feelings, humour, doggy insight and love. Each of Grover's adventures show why the dogs journey from the shelter. From young energetic puppies to elderly deaf dogs all find their forever homes.
The Amazing Adventures of Grover McBane Rescue Dog are perfect stories to read aloud to junior classes. Young animal lovers who will enjoy Johannes Leak's detailed sketches of all the different dogs and their fun experiences.
Rhyllis Bignell
BUY IT ON
Feb 18 2019
The man with small hair by Jane Jolly and Andrew Joyner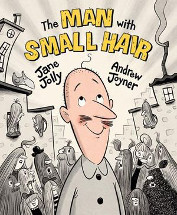 Hardie Grant Egmont, 2018. ISBN: 9781742977584.
The man with small hair loves his small hair. He also loves his short pants, zing-a-ding boots and clickety-clackety beads. He cartwheels with joy and bursts into song when he wears them. But the man with small hair is the only person who wears his hair small, and no one else has colourful boots or musical beads either. He decides to hide the things that make him happy in order to blend in with the crowd. Until one day he looks in the mirror and doesn't recognise the man staring back at him.
Jane Jolly has written a particularly pertinent story about being brave and confident enough to walk to the beat of your own drum, rather than the tune that someone else is piping for you. Sadly, in a world that wants to celebrate individuality and relies on creativity and lateral thinking to solve its problems, conformity seems to be the name of the game and those who dare to be different are teased, bullied and shunned. So the man who prefers his hair short, and indeed loves it because he likes the feel of the prickly bristles and the funny shadows they make, hides behind disguises that make him seem like all the others on the outside, makes himself one of the crowd who move along in a grey flock, lacking the confidence to express who he really is.
Andrew Joyner's choice of a predominantly grey palette for the start of the story emphasises the monotonous, monochromatic world that the man inhabits underlining what a dismal place a one-look-fits-all environment can be But when the man lets his real self shine through, then there is a great burst of colour - as bright as his new found confidence. Not only does the story give the inner person permission to be themselves, but perhaps when they do they will inspire others to discard their masks and show the world their true colours. And even if it is a world of school uniforms there is always some how that we can let ourselves shine.
An excellent story to start off the mindfulness curriculum for the school year. Teaching notes are available.
Barbara Braxton
BUY IT ON
Feb 18 2019
Believe me by JP Delaney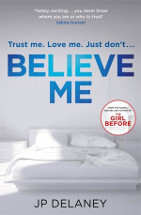 Quercus, 2018. ISBN: 9781787472419.
(Age: Adult, 18+) Highly recommended. An enthralling and turbulent psychological thriller, JP Delaney's re-written and re-published version of his 2001 novel The Decoy grasps the reader's attention and interest and never relents. Claire Wright, a British drama student living in New York without a green card, begins work with a firm of divorce lawyers, acting as an easy pick-up in hotel bars in order to entrap unfaithful husbands. Usually excellent at her job, it is surprising when her newest target, Patrick Fogler, remains faithful to his wife. While Claire dismisses this as merely a rare decent husband, suspicions arise when his wife is murdered later that very night. Requested by the police to make use of her acting skills to lure a confession out of Patrick, the prime suspect in his wife's murder, Claire gets to work. But from the beginning, Claire has doubts about the part she is to play, and about whether Patrick really could be a murderer. As she progresses with the investigation, and wonders whether there could be more to this that she was told, she learns that she never really knows who she can trust, and that this might just be the deadliest role of her life.
JP Delaney provides a vivid and realistic world, with authentic characters that make the reader question just how complex human nature is. The storyline is engaging and keeps the reader on their toes and constantly re-evaluating the motives of each character. With each new twist and turn, the reader is sucked into Delaney's world, and eager to uncover the mystery it revolves around. Note: themes of violence, sex, murder, psychological torture, domestic violence, necrophilia, BDSM and crime. Not suitable for younger readers.
Daniella Chiarolli
BUY IT ON
Feb 15 2019
A stack of alpacas by Matt Cosgrove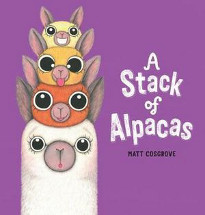 Scholastic, 2019. ISBN: 9781742998848.
(Age: 3+) Recommended. Themes: Alpacas, Rules, Family, Verse. Younger readers will pick up this book with familiarity after reading the others in the series about alpacas, knowing that they are in for a treat, a fun verse story of mayhem, illustrated in a way that will make them laugh out loud, and knowing that the end will bring a twist that will keep them laughing a lot longer.
Cosgrove's distinctive alpaca with his bright eyes and upwardly pointing ears and soft eyes has a small problem. He loves to collect caps, and have lots of naps, but when his nephew, Drew along with two nieces, Reece and Roo come to stay, mayhem begins.
They want to play stack on Uncle Mack which results in his back being awfully sore; they flick their peas and eat lots of lollies, make lots of noise and are always crashing and splashing, they fight and whinge and despite Uncle Mack telling them about his rules, they show no sign of obeying them. There is only one way to go. Uncle Mack loses his stack.
After that the three small alpacas do all they can to repair their relationship with their uncle and do lots of things to apologise. And then comes the sting in the tail.
Cosgrove's wonderful rhymes combined with his detailed illustrations which never seem to sit still on the pages, will give willing listeners and readers a chance to laugh out loud, and at the same time learn about family relationships and how to keep your older relations happy. Macca's Christmas crackers, Macca the alpaca, and Alpacas with maracas are his recent books and a cute photo of Matt reading his story to two lovely alpacas can be seen at https://www.facebook.com/MattCosgroveBooks/
Fran Knight
BUY IT ON
Feb 15 2019
The extraordinary life of Stephen Hawking by Kate Scott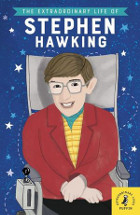 Ill. by Esther Mols. Extraordinary lives series. Puffin Books, 2019. ISBN: 9780241373927.
(Age: 7-10) Highly recommended. Themes: Biography; Stephen Hawking; Scientists; Science; Cosmology. In a very unpretentious format, with simple language and naive illustrations, this biography of Stephen Hawking introduces this amazing man of Science to youthful readers. Explanations of his journey as a scientist and cosmologist, while coping with the difficulties of his diagnosis and life with MND, are described with side notes to explain any complex terms. Basic family history and Hawking's appearance or influence in popular media and film are also included. Obviously, the science of cosmology needs to be explained at a fundamental level for the target audience, and this is done well. Disability and the resilience of Stephen Hawking is described with sensitivity. A time line of his life completes the biography.
This series makes biography a great alternative to a fiction text for youthful readers. This is certainly easy enough for readers aged 7-10 to manage. The use of green text and illustrations also will appeal to the visual generation. The book also includes excerpts from two other biographies in the series: Malala Yousafzai and Michelle Obama. With more biographies planned to be released, this will be a great series to collect for school libraries or to add to a reading program.
Carolyn Hull
BUY IT ON
Feb 15 2019
Connections in Death by J.D. Robb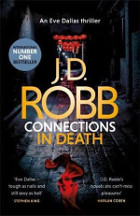 In Death book 48. Piatkus, 2019. ISBN: 9780349422015.
(Age: Adult) Themes: Crime, Gangs, Detectives. Roberts has written a very gripping police procedural in the 48th book in the In Death series. This time the action centres on gang warfare. Dallas is called into the case of the death of Lyle Pickering, a recovering drug addict and gang member, who had turned his life around with the help of his sister child psychologist Dr. Rochelle Pickering. Roarke has just employed Rochelle in their new youth shelter, so there is a connection for Eve as she and her team become involved in the drug scene and follow the trail of the pink haired girl who was seen going into Lyle's apartment.
This is a gritty novel that describes in detail the impact of drugs and gangs on neighbourhoods and the people who live in them. It also examines the difficulties that addicts have when trying to make a new life. The reader knows quite early on who is most likely to have organised the murders and the motive for the killings, and the novel concentrates on the way that Eve and her team go about solving the homicides and bringing the suspects to justice.
Readers who enjoy the In Death series will be happy to follow their favourite familiar characters Dallas, Roarke and Peabody especially as Roberts has once again found a new angle for her plot. This is an absorbing crime thriller and fans will look forward to more in the series.
Pat Pledger

BUY IT ON
Feb 15 2019
How to train your dragon written and ill. by Cressida Cowell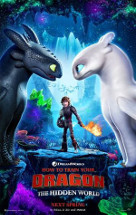 Hodder Children's Books, 2019 (c2003). ISBN: 9781444950380.
(Age: 8-12) Recommended. To become a Viking hero it was a tradition of the Hooligan Tribe to undertake the dreaded Dragon Initiation Programme. Failure meant banishment from the tribe forever.
The unremarkable Hiccup, the son of Viking Chieftain Stoic the Vast, and a member of the Hairy Hooligans, must capture a sleeping baby dragon from the cave in Wild Dragon Cliff, preferably without awakening the mass, take it back to the village and train it to obey and catch fish for him. No easy task.
Hiccup and his little dragon, Toothless, are scorned and bullied by other members of the gang. He has great difficulty training his reluctant dragon, but patience pays off and Toothless eventually proves to be very heroic when most needed.
All the characters have unbecoming names such as Snotlout, Thuggery, Baggybum and Gobber, who is a six-and-a-half foot giant with a mad glint in his one working eye and a beard like exploding fireworks.
The teenage Hooligans and their counterparts, the Meatheads, initially clash in fierce rivalry. A dreadful crisis threatens the entire village and the 'Big Drums' summon the two teams of boys, who must work together to overcome two humungous dragons, causing spectacular havoc.
Brave Hiccup, the only person who can converse with dragons, devises a remarkably clever plan and endures a mindboggling experience with Green Death and, with Toothless helping, struggles to outwit the monsters, to avert a catastrophe.
Joan Kerr-Smith
Editor's note: Review from earlier edition.
BUY IT ON
Feb 14 2019
The flying orchestra by Clare McFadden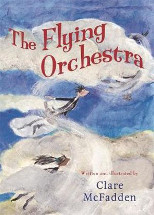 UQP, 2019. ISBN 9780702249297
(Age: 4+) Recommended. Themes: Music. Orchestras. A windy day in Brisbane sees a flying orchestra hit town. The image on the title page shows a lad watching as the orchestra blows in, heralding a story full of magical touches. Some poignant, others full of laughter, the music played by the orchestra hits the right tone as it creates a background symphony to the everyday corners of all of our lives. Each page presents a different aspect of our lives, missing the train, welcoming someone home at the airport, when a baby is born or someone lies awake all night, thinking. Others are at the beach or in the park, cooking for six or watching the dawn, and each time music can be heard; an orchestra or solo violinist, a percussionist is playing somewhere on the page, a soundtrack to our lives.
McFadden's illustrations are vague and ethereal, sometimes almost out of focus but each capturing the spirit of the words and its music, as a slice of life is presented. I particularly loved the image of the man missing the train. What a story could be evinced, with his sad look, holding a bag with a bunch of flowers, the grey and fawn colours of the neglected railway station reflecting his mood. (With Bach's 'Chacomne' playing) And the image of the orchestra playing on the escalator in a shopping centre, people watching as they ride up, but one man stopping, leaning against the rail, intent on hearing the music. (Elgar's 'Nimrod Variations' here) Readers will love spying the orchestra on the pages and recognising the different instruments, hearing the music as each page is mused over. Teachers will be able to introduce instruments to the class, having them hear how each sounds and what sort of emotion it elicits.
I listened to some of the tunes on the playlist at the end of the book and was astounded at how closely they recalled the images presented in the book. What a wonderful class reading this would be with the music playing in the background. Winner of the CBCA 2011 Crichton Award, this is the first time is has appeared in paperback.
Fran Knight
BUY IT ON
Feb 14 2019
Happy camper by Shamini Flint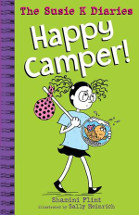 Ill. by Sally Heinrich. The Susie K Diaries. Allen and Unwin, 2019. ISBN 9781760528287.
(Age: 8-12) Recommended. Themes: Camping. Problem solving. Susie K really, really does not like camping. What she does like is her skeleton, Bones, the school goldfish, her own company and reading. So, when the camping trip approaches, she is far from a 'happy camper'. But her parents think it will be so wonderful. When she finally is on the trip, there is only one other person who is even less suited to camping than herself - Clementine, the school glamour queen. Camping begins to become less awful for Susie K until she gets lost with Clementine. It takes all of Susie's problem solving and book-reading skills to get them out of the 'jungle'.
Shamini Flint has again created a wonderful character that will endear herself to young readers. Previously loved for her Diary of a . . . sports no-hoper series, this new series with a female character will be a hit with those who love the odd-ball character and the quirky cartoon style illustrations by Sally Heinrich. There is minimal text and the reading skills required are also suited to the reluctant reader.
Carolyn Hull
BUY IT ON
Feb 14 2019
The lost girls by Jennifer Spence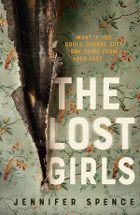 Simon and Schuster 2019. ISBN 9781925791372.
(Age: Senior secondary - Adult) Themes: Loss. Time travel. Families. Choices. When Stella makes her way home to the Sydney waterside suburb she and husband Richard have lived in for forty years, it soon becomes apparent that all is not as it should be. She finds herself transported back in time twenty years to 1997 when the apartment she now lives in is still undeveloped and her daughter who had died at the age of 16 is still alive. Not knowing what else to do she presents herself at the house they used to live in and is taken in as the long lost Aunt Linda who disappeared fifty years ago, also at age 16. Stella convinces herself that the time shift happened so she could change the course of her daughter's life and avert the tragedy of her overdose but as she tries to exert her influence on the family she finds it is not possible to direct that influence without affecting others. Her own mother knows immediately that Stella is not Linda, her sister, and Stella gets involved with finding out what really happened to Linda while forging new bonds with her mother. As time in 1997 passes for Stella she begins to doubt her own shifting memories and starts to write them down in a notebook she finds in a drawer, referencing Doris Lessing's The golden notebook. Towards the end Stella's grip seems to be slipping and her behaviour more extreme. For older readers there is a gentle nostalgia to indulge in while reflecting on the course of life and the yearning for lost loved ones. Anyone who can remember the events of 1997 onwards will enjoy the evocation of that time and the tantalising idea of going back to change our own history.
Sue Speck
BUY IT ON
Feb 13 2019
The Ice Monster by David Walliams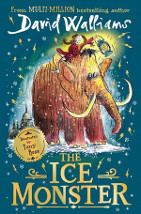 HarperCollins Children's Books, 2018. ISBN: 9780008297244.
(Age: 8-13) Highly recommended. Themes: Mammoths; Humorous Fiction; Orphans. David Walliams writes in a style that would make Roald Dahl proud! Characters are quirky, some of the adults are Dahl-esque and unpleasant and the plot is fanciful and yet wholly appealing. In this book, a poor orphan named Elsie rescues the Frozen Ice Monster (the extinct Woolly Mammoth) from his frozen Museum display - creating an extreme resuscitation involving a home-made balloon, lightning and copper wire! With the help of the extremely dipsy Museum cleaner, Dotty, she demonstrates incredible thinking skills and ingenuity to make the escape with her new friend, 'Woolly', safe from attack by predatory adults. The care that Elsie shows to her fellow orphans, to the big Woolly Mammoth and for her new friend Dotty and an entourage of aged soldiers is endearing and ultimately very rewarding. (Queen Victoria thinks so too!)
This book will be devoured and loved by Primary aged readers and can certainly be recommended to lovers of Walliams and Dahl. The humour and warped history will satisfy their desire for a 'funny story' that is entertaining. The onomatopoeia scattered through the story also adds an auditory and visual highlight for younger readers.
Highly recommended for readers aged 8 - 13
Carolyn Hull
BUY IT ON
Feb 13 2019
Mr Bambuckle's Remarkables on the lookout by Tim Harris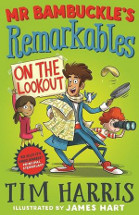 Ill. by James Hart. Penguin, 2018. ISBN: 9780143793144.
(Age: 9-12) Recommended. Themes: Missing persons, Teachers, Camping. Tim Harris continues the humour, enjoyment and excitement in this fourth story of Mr Bambuckle and his wild class from room 12B. Mr Bambuckle's Remarkables on the lookout begins with a roll call that includes the students' names, likes, dislikes and introduces the Wu twins.
Imagine taking this class on camp! Mr Bambuckle's style of learning is more laid back, he values creativity and individuality whilst Assistant Principal Miss Frost is a stickler for discipline, rules and procedures. When Vex Vron who loves cars and dislikes everything else, disappears on the final day of camp, the two teachers approach the search in two totally different ways. The teachers decide to keep Vex's disappearance a secret, so the school and his parents don't know he's missing.
Creative fund-raising, taxi rides across town, following unicycle tracks, checking supermarket security footage, the pace picks up as the student detectives follow the clues. It's a creative dance, hiding their undercover activities from Mr Sternblast the principal. Magical batons, orchestra conducting, even a romantic story, this is a rollercoaster ride.
Standing out from the narrative are Harris's use of visual storytelling, phone messages, conversations with cranky canteen Carol, notes passed around the class and a list of 'dos' and 'don'ts'. Jokes, witticisms and snappy dialogue make this an amusing read. What stands out is Mr Bambuckle's unique style of teaching, his care of the students and his valuing of their strengths. This all adds up to an exciting junior novel just right for readers aged 9-12.
Rhyllis Bignell
BUY IT ON
Feb 13 2019
The anger of angels by Sherryl Jordan
Walker Books Australia, 2018. ISBN: 9781760650605.
(Age: 12+) I have never read a book by Sherryl Jordan before and was given this by a family friend. I originally was skeptical about whether or not I would enjoy this book, as it is not what I would usually read. It is a historical fantasy/romance that involves magic and mystery and it tells the story of Giovanna who is the daughter of a court jester. During a day in court she meets a young man, Raffaelle who is a hunchback and has just arrived from the opposing tyrannical city of the city that she lives. Raffaelle knows how cruel the prince is and has seen what he can do to those who offend him. Together they watch Giovanna's father performing a play that would enrage the tyrant prince, and this play will in turn cause terrible consequences towards innocents when the prince finds out about it. After learning about a secret that could destroy the tyrant prince Giovanna must decide what to do with the information.
This was an interesting book, the plot was compelling and I was eager to complete this book and find out what was going to happen next. The character development is well done and I read on as the relationship between Giovanna and Raffaelle grew.
The Anger of Angels is a book with a message of hope and shows us anyone can have the strength to act towards what you believe in or love.
Hoop Porter age 17
BUY IT ON
Feb 13 2019
Bizz buzz boss by Natalie McKinnon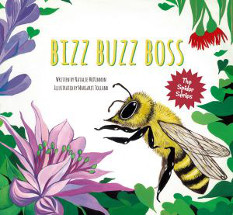 Ill. by Margaret Tolland. Starfish Bay Children's Books, 2018. ISBN: 9781760360566.
(Age: 4+) Themes: Insects, Gardens, Bees, Cautionary tales. This is a fascinating look at the role of each of a number of insects and other creatures in the garden (ladybird (bug), spider, bee, worm and skink). This cautionary tale reminds readers not to be insular and self absorbed, to check what is happening around them and certainly not to brag about their abilities. The spider in the garden, curled up in her leaf, watches the bee as it darts and buzzes around the flowers, collecting pollen for the hive.
As she goes about her work, she repeats a similar refrain, 'My work is important you see. I collect pollen to take to my hive. No one works as hard as me.' Several of the other creatures in the garden come nearby but she brushes them aside using the same lines but with a second line that reflects the work she does. So when interrupted by the worm she tells him that she collects pollen: when it is the ladybird who interrupts she tells her that she sprinkles pollen on each flower: with the skink, she reminds him that the pollen helps the fruit grow. Each time the bee is showing the reader what the work of a bee is in every garden, and how important it is to our survival.
But the other creatures are a little tired of her; she is condescending in her retorts that she is the one working, seemingly the only one! and the creatures seek help from the little spider. She uses her skills in the most appropriate way to let the bee know how useful every member of the garden community is.
A cunning tale about inclusivity and interdependence, children will love the climax of the story as the bee learns more about her surroundings, and sees she is not alone in her usefulness to the garden.
Starfish Bay Children's Books began in Adelaide in 2014 and more information about this publisher can be found here.
Fran Knight

BUY IT ON
Feb 12 2019
Wrestle! by Charlotte Mars, Maya Newell and Gus Skatterbol-James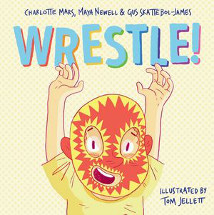 Ill. by Tom Jellett. Allen and Unwin, 2019. ISBN 9781760296810
(Age: 4+) Highly recommended. Themes: Families. LGBT. Toys. Mardi Gras. Sydney. What does a parent do when their child takes up a hobby or interest they dislike? In this funny take on a well known family situation, the three authors and the illustrator are able to show a resolution for this perennial source of disharmony, one that involves all members of their family resolving the issue to everyone's satisfaction.
Gus can't wait for Mardi Gras when he and his sister, Rory, get to dress up. This year, Gus wants to dress up as a wrestler. His mums are a little taken aback; they worry that he thinks that this is what it is to be a man, a popular man, a smart man. They offer alternatives but Gus is determined, clutching his wrestling hero dolls. He play wrestles with Rory which ends in tears, his mums again concerned that he is developing some thoughts that they do not like. But that night, Gus dreams of wrestlers wrestling each other to the ground and hurting each other. This is not what he wants to do at all! So he comes up with a resolution, discussing it with his mums and sister, Rory, so that by Mardi Gras they have developed an altogether different style of wrestling and march together at the Mardi Gras with the crowds.
A delightful tale of a boy developing his image of what it is to be male, supported by his parents, to see that there is another side to the idea of wrestling, that it can be done with love and humour, with all the family involved.
Jellett's wonderful illustrations show a warm involved family, full of love and care, discussing and resolving issues, being together. Children will love looking at the details he includes in his pictures, picking out the nods to Sydney, all the people at the Mardi Gras, and the array of toys in the back garden.
Fran Knight
BUY IT ON
Feb 12 2019
The ember blade by Chris Wooding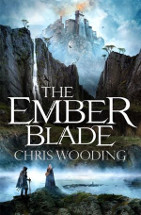 Gollancz, 2018. 824 pages. Paperback. ISBN 9781473214859.
(Age: 15+) Recommended for advanced young adult readers. Two young boys living in an occupied Kingdom, are fighting to recover a stolen treasure of their people. The ember blade follows Aren and Cade, two young boys who are swept from their home village and sent to work as slaves in the prison mine. In a moment, their entire world is brought crashing down around them. Still, it isn't until they escape into the world beyond the prison walls that their epic adventure truly begins.
The strongest theme of this story is that of the brotherly bond between the two friends, shown through their lively banter and the actions that they take to protect one another. There is a strong sense of disbelief portrayed by Aren. Aren has always seen himself as the hero of the story and struggles to come to terms with how he can be wronged, even when he believes that he has done everything right. Cade has always been resentful of the Krodan people, but it is Aren who is affected most.
Wooding's writing is suspenseful and detailed, constructing beautiful mountainous landscapes, filled with medieval terrors and the cruel and unjust rulers of the occupying Krodan people. The story is filled with edge-of-your-seat action, and excellent, humorous dialogue between the characters. The magic in the story was the use of druidic arts, founded on faith in the Aspects (the Gods of the Ossian people) and an understanding of nature. It was an interesting twist on magic, and one that I found to be well constructed. The ember blade reads like an Arthurian classic, which as huge fan of Arthurian legend, I certainly enjoyed. A brilliant start to the trilogy.
Jake Morgan, Unley Libraries
BUY IT ON
Feb 12 2019
Stephen Hawking by Maria Isabel Sanchez Vagara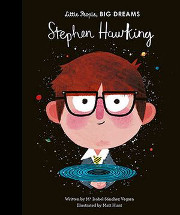 Ill. by Matt Hunt. Little people, big dreams series. Frances Lincoln, 2019. ISBN 9781786037329.
(Ages: 6-10) Recommended. Themes: Physicists. Biographies. 'However difficult life may, there is always something that you can do and succeed at.' Stephen Hawking's life was truly amazing and this Little people, big dreams biography opens up his life and scientific endeavours to a younger generation. Vagara presents the key facts, milestones, accomplishments and personal struggles in an enjoyable and relatable style. 'Children are sponges absorbing the world around them,' is her impetus for writing these biographies. Hawking's life is pleasingly portrayed by Matt Hunt's crisp, linear digital illustrations where dark skies shimmer with stars, dark and lighter tones shape the setting and simple stylised characters show stages of life.
Young Stephen was born during World Ward II in Oxford, England, to a family who loved science and encouraged education. His nickname at school was Einstein, he even built a computer from clock workings and an old telephone. His passion was studying the universe and he studied cosmology at Oxford University. When diagnosed with ALS, a neurodegenerative disease he determined to study the stars rather than be limited by his condition. Vagara presents this information with a simplicity suited to younger readers.
Hawking's brilliant mind turned to the study of black holes, where he discovered tiny lights escaping from them, named 'Hawking radiation' in his honour. Utilising a robotic voice, he dictated his scientific books and helped the world understand the universe. A comprehensive biography concludes this picture book, just right for students to begin researching. Vagara's Little people, big dreams series opens up children's eyes to inspirational, authentic and unique world changers.
Rhyllis Bignell
BUY IT ON
Feb 12 2019
Suitcase of dreams by Tania Blanchard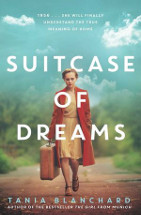 Simon & Schuster, 2018. ISBN 9781925596168.
(Age: Adolescents - Adults) Themes: Immigration. Germans in Australia. Sydney. In 1956 a young couple arrive in Australia by ship, ready to begin a new life together, far away from their own country, Germany, that has been suffering the woes of the post-war period, the deprivation, loss of hope and lack of opportunity. This is Erich's second marriage and he is determined to make his new wife, Lotte, happy, by moving to a new country to begin their lives together in the 'new' world. The story reflects the European experience of the post-war period, the idea of fleeing one's country to begin a new life and to make a fresh start in a safe place.
This intriguing story tells us a narrative of a young family with an earnest desire to make a new life in a country far away from their own tired, devastated homeland. We are made aware of the deepest desires and hopes of the couple, and we gain a sense of being so caught up in their story that we are embraced by their little world. Uplifting and honest, this narrative places us firmly in the time and place of Australia in the 1950s as it recovers from the war years, coping with the needs of the returned soldiers, many of whom are psychologically damaged, and welcoming the refugees from the 'old world'. Arriving full of hope, but fearful of acceptance, having to learn a new language, and to settle without their own wider families, the new arrivals are determined to put aside the tragedy, the terrible memories and the prejudices of the old world, wishing to rebuild their lives.
There are many setbacks, and nothing is easy for this young couple, but their love and devotion to one another, and their children, enables them to cope. They experience some terrible things and go through hard times, but eventually it all seems to be coming together. Life begins to look good, and their positive outlook seems to support them and their family. When tragedy strikes, however, they are devastated, barely able to cope and terrified of everything collapsing around them. They survive, but things change and they find that they have to adjust, and they find the strength to do so.
In this story the characters are vividly depicted, the story is fresh and vibrant, the narrative drawing us into the lives of the characters, their hopes, dreams, achievements and their tragedies. Suitable for adults and adolescents, this fine book embraces the historical events of the Second World War and its aftermath, and celebrates Australia's welcoming of the new citizens with friendliness and support, defining what it is to be Australian then and now. It is most suitable for young adults and adults, particularly recreating the world of that time for older readers. It is the sequel to The girl from Munich.
Elizabeth Bondar
BUY IT ON
Feb 12 2019
Der glumph went the little green frog ill. by Matt Shanks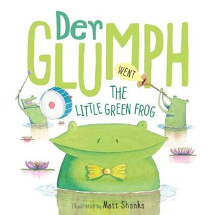 Scholastic, 2019. ISBN 9781742993676.
(Age: 4+) Recommended. Themes: Frogs. Humour. Australian animals. A version of the song on which this picture book is based showing the noise made by a frog can be found on Youtube. Scholastic takes it one step further, including an array of Australian animals and the imagined noises they make when unobserved. The echidna makes the sound of scritch scratch, snuggy snug hug go the penguins, the roo, hop hop hop and the little pink bird (galah) goes squwark squwark. Each animal is shown doing what it does enabling readers to recognise the characteristics of that animal as they sing along.
The simple tune is well known and children will easily adapt the new lines to the song, although several may need tweaking, and readers will learn them quickly to sing along with the teacher. Actions will be added, making this a book full of fun and laughter in the classroom. Shanks' illustrations add to the merriment, despite the girl's face being out of alignment (I thought her eye was permanently closed until I realised it was her nose I was looking at.
Readers will love spotting the Australian flora and fauna well depicted by Shanks, and laugh out loud at the humorous touches included in his illustrations: the echidnas being used as bowling balls and the galah appearing on each page, and being wooed on the last page, while the sounds they make in the book invites discussion in the classroom about the noises really made by these animals.
Fran Knight
BUY IT ON
Feb 10 2019
47 degrees by Justin D'Ath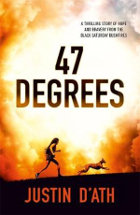 Puffin, 2019. ISBN: 9780143789079.
(Age: 10+) Highly recommended. Themes: Bushfire, Victoria, Survival, Disaster. Justin D'Ath lost his house and possessions in the fatal bushfire now known as Black Saturday which tore through Victoria in January 2009.
He has recreated this appalling event with incredible clarity and tells the story through the eyes of Zeelie, a twelve year old working with her father to try and save their house and land. Stay and Defend is his catch cry and he has many things in place to help him do that but when the wind changes direction and the temperature climbs to 47, the fire comes without warning forcing them to leave.
All morning we see Dan attaching pipes, setting up the generator, cleaning gutters and clearing the area around the house. Zeelie helps but is concerned for her horse and dogs as well as her mother and brother, gone to Melbourne to the emergency hospital after he fell and hurt his arm. Leaving her mobile at home they cannot talk to her, and when the networks fall over all contact is gone. Power outages means Dan and Zeelie must rely on the few people they meet on the road for information.
The absolute chaos of the day is well told, bringing the readers into the fear, flames and smell of the day, the smoke making their view of the surrounds impossible, police blocking their way as the roads are now impassable, and not knowing where mum and her brother are. The fear is palpable.
Leaving their home and Zeelie's horse, they end up at Yea with loads of other people they do not know, refugees in their own community. They are surprised at the generosity of the people of Yea, and when the army turns up to erect a tent city, they find their family.
D'Ath enfolds us all in the gravity of the day; we yearn with Zeelie the need for news of her mother and brother, hoping they did not leave the city to try and get home, we ache for her horse left behind, scan the faces of those milling on the Yea oval, hoping for news of their homes. A map at the beginning of the book shows the reader just how close to Melbourne the fires raged, and an afterword gives us more information about what happened. Dan's fire plan, like D'Ath's, prepared for a fire event, but nothing prepared anyone for that day, with those temperatures and winds.
In this the tenth anniversary of Black Saturday this cautionary tale, will impel readers look at their own fire plans, making sure there is an escape route wherever they are.
Fran Knight
BUY IT ON
Feb 10 2019
Two can keep a secret by Karen M. McManus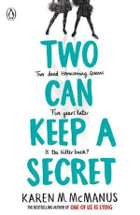 Penguin Books, 2019. ISBN: 9780141375656.
(Age: 15+) Recommended. Themes: Mystery, Diversity. McManus shows a masterly hand at the mystery genre with this easy to read, dark tale of secrets in a small town. Ellery and her twin brother Ezra return to Echo Ridge to live with their grandmother, after their mother was sent to rehab for driving into a jewellery shop. It is the town where their aunt went missing years ago and where a Homecoming Queen was murdered. No one knows what happened to these girls and it has affected everyone in the town, especially Malcolm whose older brother was the prime suspect. When his brother returns to town and another girl disappears Ellery and Malcolm know that they have to unravel the secrets in the town.
This is a gripping murder mystery which kept me guessing until the end about who committed the murders and what the motivation could possibly be. Narrated in two voices, that of Ellery and Malcolm, the author gradually informs the reader about the past mysteries, while increasing the tension about the present disappearance and who might be behind it.
Fans of McManus' first book One of us is lying and fans of the mystery genre like me will find much to love about this book. The suspense builds up very effectively, there are some very scary moments, the characters portrayed are believable and the tension lasts until the very end.
Pat Pledger

BUY IT ON
Feb 08 2019
The dog runner by Bren MacDibble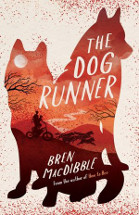 Allen and Unwin, 2018. ISBN 9781760523572.
(Age: Middle school) Highly recommended. Themes: Dystopia, Future, Global warming, Climate change, Survival. In a bleak future where the earth has run out of food and people are starving, Emery and his little sister, Ella, hook their five dogs to a home made cart, like a sled on wheels and set off for his mother's place where they expect to be safe. Avoiding roads and other people, hiding when they hear the approach of cars or bikes, they stumble on through the heat, stopping to water the dogs and open another tin of fish, their only food source. At a farm miles from the city a couple gives them fruit and potatoes, but returning the next morning they find them dead and their house burnt to the ground.
Their haste to leave sees them shot at by bikers and Emery is hit. Ella gets away taking a gun with her and goes back to find Emery. She hauls her wounded brother onto the cart and with the remaining four dogs gets as far away as possible. Next day Wolf returns but stays away from the group until Ella notices that the bikers have put a tracker on him.
Once again they move off in a hurry determined to ride the next two hundred kilometres before they are found. But one night the bikers return and it is when Ella hears her mother's voice that she realises that they are looking for them. But Mum is a captive of these men and in helping them escape their clutches, leaves them again to search for her husband.
This is a an exciting, heart in the mouth read as the two young people try to find a place of refuge. Besieged by the ravages of climate change, the novel could be about any refugee: fleeing war, or violence or abuse or weather event - the impulse is the same, to find shelter, a place where you feel safe. The cautionary tale behind the survival story of Ella and Emery, that of the results of our society, bent on using everything on the planet despite the warnings, is made very real with its paddocks of brown earth where crops once stood, walls between suburbs, suspicion and wariness, reliance on guns and groups only out for themselves.
This novel would be a great class novel as it lends itself to a range of discussion points with classes: refugees, cities, survival, climate change, seed banks, over cropping, dogs and family.
Fran Knight
BUY IT ON
Feb 08 2019
Through the smoke by Phil Cummings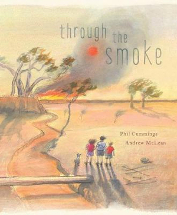 Ill. by Andrew McLean. Scholastic Press, 2019. ISBN: 9781760274702.
(Age: 4+) Highly recommended. Themes: Fire, Survival, Firefighters. Three children play on a hot blustery day; the wind feels like dragon's breath. They roam the paddocks around their home, waving their swords, making their way through the wheat fields to their castle, Everdell, a cave in the riverbank. Here they continue their game, watching the cockies screech overhead, splashing water at each other, jousting and playing with their swords. But as they play the sleeping dragon wakes and they become aware that the wind and smoke has intensified, the dragon roaring around them. Riley panics and the older brother takes both their hands racing back to their cave, a measure of safety. Here they sit surrounded by the wind and the fire, and just when the branch of the nearby tree seems to want to fall, out of the smoke voices can be heard and a fire engine and group of firefighters arrive. These knights use their sabres of water to fight the dragon, and push him back. The children are saved.
Phil Cummings surrounds his story of children trapped in a firestorm with the metaphor of playing at knights and castles: each of his wonderfully evocative textual images parallels the games that the children play: castles and knights, dragons and swords, and when the fire appears, a dragon wakes, stalking them across the wheat fields. The arrival of the firefighters continues this image; they are knights rescuing the children from an ancient scourge.
This imagery is paralleled in McLean's equally evocative watercolour and charcoal illustrations. With end papers full of smoke, McLean builds the approaching bushfire from the first pages; the dragon's claws on the cliff wall, the dusty, blustery wind giving the nod to the approaching bushfire. When it arrives, his illustrations take on the colour, swirl, heat and fear that a bushfire evokes, ensuring the readers will understand how the children are feeling. They will sweat with them in their hidey hole, all too aware that some people do not survive these events.
Phil Cummings wrote this story when he was unable to leave his house for several days during the Sampson Flat bushfires, north of Adelaide, in January 2015.
He recreates the fear that fire engenders, making it accessible to younger readers as they play with the trio on the pages, and then shelter with them as they are surrounded by fire.
His book's dedication to the firefighters tells of the service these men and women do in our communities, eliciting our gratitude.
Fran Knight
BUY IT ON
Feb 08 2019
Nowhere on Earth by Nick Lake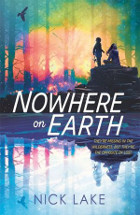 Hodder Children's Books, 2019. ISBN: 9781444940459.
(Age: 12+) Highly recommended. Themes: Adventure, Coming of age, Survival, Alaska, Family relations, Dance. The blurb says it all, to add to it would include spoilers:
It starts with a plane crash.
There are survivors: a teenage girl and her little brother. They are running from something. But what?
Then the men arrive. They are hunting the girl and boy. And -
And that's all we can tell you . . . (Publisher)
Nowhere on earth is an exciting page turner which will engross any fan of the survival genre as Emily, her brother Aidan and the pilot Bob, try to overcome the perils of the cold in Alaska after their plane crash. The big question for the reader is: why are they being chased by men in black who are hunting them with guns?
Readers will love the action and adventure - it's another book that would make a fantastic movie. Emily is a wonderful heroine who manages to survive using the skills that her parents have given her, even though they are ones that she didn't want - all she wanted was to dance. The novel is not just a survival story, though; it explores some big philosophical questions like the nature of love in families and the future being what an individual makes of it. Between the adrenaline rushes of the chase there are poignant moments especially when Emily's parents track her down in the wilderness and she realises how much they love her.
Readers who liked Not If I Save You First by Ally Carter will enjoy this.
Pat Pledger
BUY IT ON
Feb 08 2019
Black cockatoo by Carl Merrison and Hakea Hustler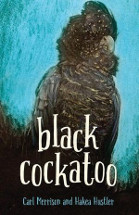 Magabala Books, 2018. ISBN 9781925360707.
(Age: 10+) Highly recommended. Themes: Aboriginal themes, Kimberley, Cockatoos, Rite of passage, Growing up. When thirteen year old Mia rescues a black cockatoo injured by her brother's slingshot, she is at a loss to stand up to him. But determined to help the wounded bird, her totem, a dirrarn, she hides it in her room and goes to a neighbour's house to borrow a birdcage. She puts this in a safe place in her back yard and feeds and waters it. But she must still protect it from her brother and his friends, a group of young teens distancing themselves from the family.
But as the story unfolds Mia develops some strength of purpose, wanting to protect the bird and see it fly, and aware all the time that she must defend it against her brother which goes against the customs of her community where she must defer to him.
She develops skills through the stories told by her family, her mother, grandmother and aunts who come to the house, and one night dreams of flying. She realises that she must let the bird free to live again, just as she must learn to be strong.
I loved this little book, redolent of customs and way of life of people living in the Kimberley. In the background we see the way the family helps all of its members, and when the teenage boys are becoming too cheeky, they are taken off by the older men to become men in the bush. Incidental stories around the kitchen table tell of the stolen generations, of land taken away, of families disjointed, but overwhelmingly the spirit is of the future, of strength of purpose, of families being together and of finding your voice.
The illustrations by David Leffler add a wonderful layer of interest and appeal, and the glossary at the end of the book is most useful. Teacher's notes are available.
Fran Knight
BUY IT ON
Feb 07 2019
A Darkest Minds collection: Through the dark by Alexandra Bracken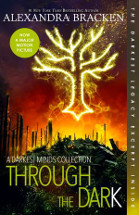 HarperCollins 2019. ISBN 9781460756447.
(Age: 15+) Highly recommended. Consisting of three novellas, Through the dark, portrays the world of Darkest Minds by focusing on a set of fringe characters including Zu, Sam, Lucas, and Mia.
In time follows a would-be skip-tracer as he searches for his first 'freak'. Stumbling into a trap set by other bounty-hunters, he comes across Zu, a mute girl whose expressions more than make up for her lack of speech. She's a yellow - dangerous but not as dangerous as a red. To qualify as a skip-tracer and claim her bounty he needs to reach a collection point, however, he's not a skip tracer yet and how can he be sure that this 'thing' isn't human?
Sparks rise follows Sam's imprisonment at Thurmond. As a green she has a certain amount of freedom, her memory hasn't manifested as a direct threat but that doesn't mean her independent streak is hidden. Targeted by a PSF it is only chance that reunites her with her childhood best friend, Lucas, a red who happened to resist their training. Lucas is looking for his sister but with Sam in Thurmond, his plans must adapt.
Beyond the night follows Sam and Mia as they face one of the biggest challenges of their lives. Lucas gave everything for them and now it is time to reward that sacrifice. Could they save Lucas from the limbo his life is held in?
Interrogating the system and the aftermath of Darkest Minds, Through the dark is a very down-to-earth portrayal of dystopia. Without sugar-coating outcomes, this collection presents realistic and torturous endings. Bracken's characterisation is impressive, presenting believable characters in bizarre dystopian situations. I would highly recommend to fans of the series and fans of the dystopian genre.
Kayla Gaskell
BUY IT ON
Feb 07 2019
Rise: the Sam Thaiday story by Sam Thaiday with James Colley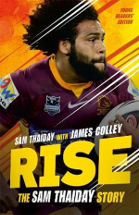 Penguin Random House, 2019. ISBN 9780143790419.
(Age: 11+) Recommended. Sam Thaiday's autobiography will be a favourite from middle school to lower secondary, given his own popularity and the popularity of the Brisbane Bronco's in the NRL. There are a few surprises, beginning with the fact that Thaiday was actually born in Sydney!
Whilst basically a travelogue of match highlights during his 16 year career in the Broncos and in representational footy, it shouldn't be the only source chosen if needing material for a biography assignment. Rightly or wrongly, there are apparently no negatives about the NRL, referees, coaches, players, fans or the media in Sam's fairytale. However, aimed at younger readers, that isn't surprising.
Thaiday does push the message that hard work will be rewarded and is proud of his long term contributions to both State of Origin and international football teams. He is very much a team player and does not count himself among the NRL greats, Lockyer, Smith and Thurston, whom he rates as the legends of his era.
While he is clearly remorseful, it is a shame that he supplies no context for one 'storm cloud' in 2017, nor mentions being officially stripped of an ambassadorship for indigenous health. Without a little backstory regarding 'a community' he offended, followed by platitudes about thinking first, acknowledging hurt and doing your best to make it right, we can't share this life lesson meaningfully. While Thaiday need not have divulged the contents of an offensive joke told on national television, he could have stated that he told a racist joke and this misjudgement cost him a new opportunity and the respect of the community - at least temporarily. Ironically, humour is his strength. His self-depreciating recounts add to our enjoyment of the book. Thaiday's first Origin try is typical of this endearing Queensland Rugby League identity:
Now, looking back, you'd think that a lot of the credit for this one should probably go to Johnathan Thurston. He was the one who met the opposition fullback as he was returning a kick into his corner. He was the one who stripped the ball like a pickpocket and put it onto my chest with five metres to run and daylight between me and the posts. But really, it was my idea to run those five metres and score, so we both deserve credit, I reckon.
No school library in the Eastern states would be complete without this paperback autobiography complete with glossy photos and a Fast Facts section.
Deborah Robins
BUY IT ON
Feb 07 2019
Emily Green's garden by Penny Harrison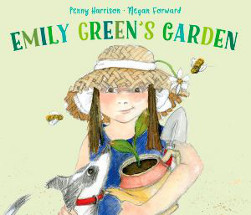 Ill. by Megan Forward. New Frontier Publishing, 2019. ISBN 9781925594249.
(Age: 4+) Recommended. Themes: Gardens. City life. Neighbours. Emily Green lives in a perfectly neat and tidy home, where her parents scrub and polish, dust and clean. Everyone joins in cleaning the house from top to toe, not a speck out of place. But one day Emily spies a green shoot in the pavement outside and this sparks an idea within her. She collects books from the library, reading up on plants. She carefully lifts the little seedling from the pavement and puts it into a pot and takes it indoors to her perfectly neat house. Her parents are delighted, and she sews more seeds and plants in the back garden, as well as tending to the pot plants inside.
But it becomes messy, there are plants all over the place and dirt on the floor, the neighbours complain about the worms and insects they find in their homes. Emily's parents decide that the plants must go, but in looking out of the window, Emily has an idea.
A gentle story of life in the inner city, where people are so obsessed with work and the cleanliness of their homes that they forget about neighbourliness and plant life. Emily helps bring the neighbours together in this charming tale of getting your hands dirty.
The watercolour illustrations reveal a cheeky young girl going along with her parents' conformity until she discovers a little of the outside world in a small shoot finding its way through the pavement. As the story progresses she loses her neat frock and tidy hair, becoming a messy individual with overalls, and boots and wild hair, holding gardening equipment and surrounded by plants. I love the contrasting views of Emily's street at the beginning and end of the book, inviting kids to comment and look at ways of greening their communities wherever they are.
Fran Knight
BUY IT ON
Feb 07 2019
Muhammad Ali by Isabel Sanchez Vegara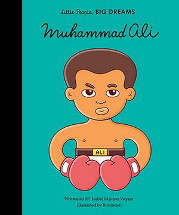 Ill. by Brosmind. Frances Lincoln Children's Books, 2018. ISBN 9781786037336.
(Age: 5+) Recommended. Themes: Muhammad Ali. Boxing. Ambition. One of a series called Little people, big dreams this little book about Muhammad Ali will intrigue younger readers to find out more about this man. The series aims to show that great scientists, thinkers, artists, designers and sports people all began as a child with a dream. And Muhammad was no different. Born in Kentucky in 1942, he began fighting when his new bike was stolen and the police officer invited him to join his boxing classes suggesting that he needed to be able to box if he wished to deal with the thief. Beginning his training at 12 years old, by 18 he won the gold medal in the light heavyweight division at the Rome Olympics. From there he won major events but when conscripted to go to Vietnam, he refused and was banned from boxing for three years. Returning he kept winning and was the first man to win the heavyweight belt three times. He was involved in many charities, taking seriously the Islamic duty of charity, and fought for the end of racial discrimination.
Told in brief pared back sentences, the factual information will impel readers to look further, wanting to find out more about this man who had such an impact upon the twentieth century as a boxer, black activist, philanthropist and sportsman. His sayings have become part of our language and his images are recognised the world over.
Accompanying the brief text are similarly simplified images showing the young Cassius Clay and his family, his training and winning the gold medal, on to his conversion to Islam, awards he won and charitable work pursued in the latter years of his life. The illustrations clearly show his strength as a boxer and latterly his physical deterioration, raising awareness amongst the readers of brain damage that result from concussion. The last two pages of the book give a complete list of all the books in this series, while the pages before give a written account of his life.
Fran Knight
BUY IT ON
Feb 07 2019
You make me happy by Smriti Prasadam-Halls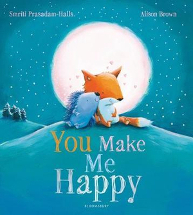 Ill. by Alison Brown. Bloomsbury, 2019. ISBN 9781408878958.
(Age: 3-5) Themes: Happiness. Wellbeing. Friendship.
You make me happy, you make me new.
Together there's NOTHING that we cannot do.
Fox and Porcupine celebrate their friendship and happiness in this joyful rhyming picture book. They love dancing and singing in the grassy forest meadow, splashing in the cool stream watching the blue birds in flight. Fox surprises his friend with a birthday cake on a sunshiny day. Finding fun in the simple things, Porcupine decorates his quills with leaves and flowers while his buddy wears twig and flower antlers. As the seasons pass, as night-time turns to day, we see the friends exploring their environment and sharing in simple pleasures.
Smriti Prasadam-Halls' simple rhymes capture the fun and joy, the simple pleasures these two friends experience. 'You make me happy' is the echoing refrain, she uses relatable settings, and upbeat phrases to describe Fox and Porcupine's experiences.
Alison Brown's whimsical pictures are filled with colour and light. She captures the characters' feelings, and their joy dancing, climbing trees, holding hands, hugging and playing in autumn leaves.
The author promotes emotional wellbeing and encourages healthy minds and bodies in this gentle picture book, just right for sharing with a young family or kindergarten children.
Rhyllis Bignell
BUY IT ON
Feb 06 2019
The house on the mountain by Ella Holcombe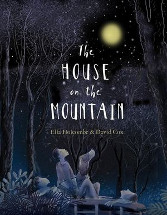 Ill. by David Cox. Allen and Unwin, 2019. ISBN: 9781760636968.
(Age: all) Highly recommended. Themes: Fire, Disaster. A family living at the top of the mountain swelters under the heat of summer. Mum closes the windows and pulls the curtains across but outside is just the same as inside. The fan blows hot air around, but during the night with the radio turned up, the phone rings and Mum says they must all get out, a fire is coming.
The year is 2009 and the place is near Kinglake in Victoria, the scene of one of the worst fires in Australia, killing 173 people, along with thousands of hectares of farms as well as towns, pets and livestock. The day is now known as Black Saturday and Ella Holcombe's parents were killed in that fire.
Presenting a picture book about the fire and its devastation, Holcombe sidesteps the tragedy of her family's loss instead making her story about a family which survives, revealing the same heartache and loss that she suffered but within the scope of a picture book. In this way she makes her story universal, able to be discussed by younger readers who will glean lessons from that fires, and recognise strategies they can use. McLean's images swirl around the family, intensifying the feeling of destruction that fire brings. Overwhelming heat, relentless wind, and darkness envelop the family as it flees the fire, learning several days later that their house is gone.
They get to the community centre in their local town, there to be safe, and eventually go to live with their gran who lives at the base of the mountain, until it is safe to return to their house block. There they set up two caravans determined to rebuild, and watch in awe as the bush regrows and friends come to help.
A story of confidence in the future, of survival, of rebuilding and regrowth, the story does not dwell on loss, but it is in the background with some children not returning, of photos of those who died in the school hallways, and homes and animals destroyed.
MacLean's atmospheric illustrations reflect the awe filled nightmare of those days, the blacked out sun, needing the car lights on going down the mountain, the black outlines of the trees, the smoke and flames, all drawn with a still, hazy fuzziness. He perfectly captures the fear of groups of people, the family, their longing to get back, and those who offer support.
It is ten years since this appalling fire, and children will rad the book with a heightened knowledge that fire is an ever present danger, its prevalence increasing through climate change, and be aware that plans must be in place for people to remain safe. An opportunity is here for adults to rehearse their fire plan with children, and bring their attention to strategies to keep them safe, while reading a story which shows the devastation fire brings and the long slow process of rebirth and recovery.
Fran Knight
BUY IT ON
Feb 06 2019
Zelda Stitch: Term two: too much witch by Nicki Greenberg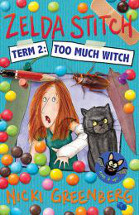 Zelda Stitch. Allen and Unwin, 2017. ISBN: 9781760523671.
(Age: Year 3 - Year 6) Recommended. Zelda Stitch started her career as a primary school teacher in the first of this series: Cursed first term of Zelda Stitch : bad teacher, worse witch (2017). This is another fast paced and fun story told in the first person, as we follow Zelda's ups and downs. We see the world through her eyes and make the same assumptions as she does about what is happening magically in the school but all is not as it seems. She must keep her secret hidden of course, and only just manages this in the first book, but in the second, she finds there is a young, insecure witchling hiding within her class, and must protect her from the vice principal on the prowl. A coming camp means more pressure for our hero, and her cat Barnaby does not makes things easier.
The pages are peppered with Nicki's quirky black and white illustrations. The bright cover appeals with the harassed looking Zelda and grumpy Barnaby staring out at the reader, suggesting things are not going very well at all!
Recommended to primary school students, years 3 to 6, who will watch out for new stories in this series eagerly.
Fran Knight
BUY IT ON
Feb 05 2019
On the come up by Angie Thomas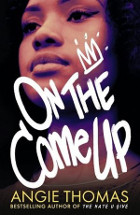 Walker Books, 2019. ISBN 9781406372168
(Age: 14+) Highly recommended. 'I might have to kill someone tonight'. This is the startling first line of Thomas's novel, but the 'killing' isn't what it sounds like. Bri is a high school student who is finding it hard to sit through school when all she wants to do is write and perform rap poetry, and she has her sights set on wiping out her competitors in the rap contest held in the local Boxing Ring. Her father was the famous rapper Lawless, murdered outside their home when she was only a four years old. Bri is all set to continue in his path.
The setting is a black ghetto in the U.S., where gangs roam and the police target black kids. Bri's mother is a recovered drug addict who wants her daughter to break free, go to college and make a better future. But Bri has her heart set on being a rap star, and maybe her drug-dealing Aunt Pooh or her father's ex-manager, Supreme, will help her get there.
The novel is written in Bri's voice, and whilst the slang may at first be unfamiliar and off-putting to a non-American reader, the reader is gradually drawn into Bri's world and the language becomes very real and natural. The author, Angie Thomas, is herself a former teen rapper, and the world she describes sounds authentic, written from her experience.
Bri's natural talent and determination seem to be leading her to success, but hand in hand with that comes controversy and danger. The perils of social media have also to be navigated. Bri finds herself having to make decisions without anyone to really guide her. Although the world of gangsters, drugs and rap contests might be foreign, Bri's struggles to find the right path through it all, and find her true values, makes a story most teenagers could readily identify with.
I found it to be an engrossing story and I came away with a new appreciation of the complexity of improvised rap poetry. This book, set in the U.S., would make an interesting comparison with Limelight by Solli Raphael (2018), which describes an Australian teenage slam poet, and his messages of social equality and self-empowerment.
Helen Eddy
BUY IT ON
Jan 22 2019
The elephant ride by Kate Bettison
CreateSpace, 2018. ISBN 9781984930217.
(Age: 13+) Highly recommended. Darcy's family are having a relaxing beachside holiday in Thailand when Darcy finally gets her wish granted - to go on an elephant trek in the jungle. It is all very exciting until the elephant, Dao, sends her tossing headfirst to the ground. Her family are convinced the elephant was dangerous and shouldn't have been on the trek, but Darcy knows it was something else. She saw the look in the elephant's eye . . .
Recovering afterwards with a bandaged wrist and a scarred face, Darcy finds herself alone in her determination to find out what happened, and why the elephant threw her. Her family doesn't understand and even her best friend seems to have deserted her. But Darcy persists and her research leads her to find out more about elephants and the tourist industry.
The story is written in Darcy's voice, and gradually we come to understand why she feels on the outer, with her family, her friends, and at school. She wants to be taken seriously but she struggles with self-image and lacks the confidence she needs to put her viewpoint - until she starts to find support in unexpected places.
One of the nice things about this book is that the characters aren't stereotypes. Bettison portrays the ups and downs of friendships and sibling relationships in a realistic way. Even the mean 'popular girl' is recognised for what she can contribute to Dao's cause. And Darcy learns that the issues in the Thai tourist industry are more complex than she at first thought.
I put the suggested reading age at 13+ because although Darcy is a 15 year old, it is a very accessible easy-to-read book, and the issues of identity, self-esteem and self-empowerment are relevant to the younger teenager. The book also presents the issues of ethical treatment of animals, tourism and poverty in a way that all readers can understand.
It is worth noting that the book is dedicated to Boon Lott's Elephant Sanctuary and part proceeds from book sales go to support their work. And an author's note at the end reveals the inspiration for the story of Dao.
Helen Eddy
BUY IT ON