Henry Hamlet's heart by Rhiannon Wilde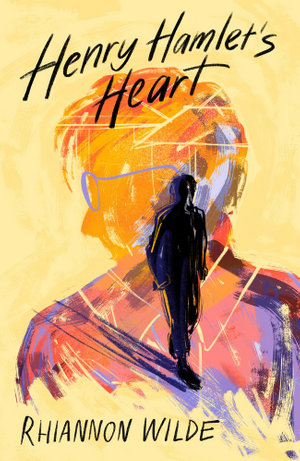 This romance novel takes place in Brisbane and tells the story of what happens when Henry Hamlet's life is turned upside down by a game of Truth or Dare.
Henry Hamlet is clumsy, awkward and socially inept. His delightful family provide a safe and dependable cocoon that has encapsulated Henry until this, his last year as school captain. At school his friends provide the buffer he needs in order to navigate the treacherous path that is secondary school.
The characters in this novel are unique and richly drawn. We learn about their qualities, loves, pet peeves and frailties. From the suave, talented and popular Len to the prickly, bossy and perceptive Gran, the reader is drawn deeply into their lives to experience their life and loves. Gran is getting married again – to the new love of her life and Len is embarking on the rollercoaster of desire.
Wilde throws into stark relief the role of families in nurturing young people and the kinds of love expressed or withheld. Her writing gently, but powerfully, ignores the preconceived ideas surrounding LGBTQI love and relates the heartbreak, pining, and happiness of couples in a positive and nurturing style.
This is a book full of heart and humour. You won't be able to put it down. Teacher's notes are available.
Henry Hamlet's Heart is Rhiannon Wilde's first novel. It won the Queensland Literary Awards Glendower Award for an Emerging Queensland Writer in 2019.
Themes LGBTQI, Loyalty, Relationships – friends and family, Romance.
Linda Guthrie