Day's end by Garry Disher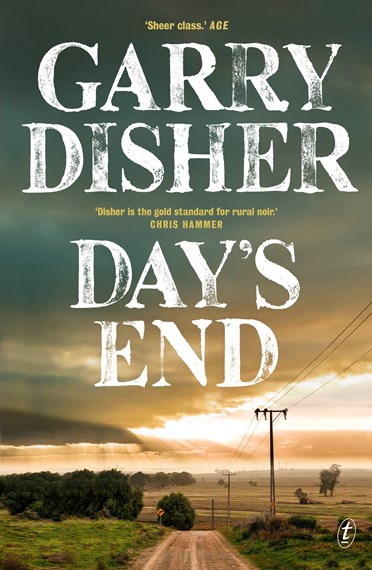 Another rural crime set in South Australia, featuring Hirsch (Bitter Wash Road, Peace, and Consolation) will thrill fans who have enjoyed the series. Hirsch patrols a wide area, driving to isolated properties, checking on lonely people, as well as keeping an eye on the small township where he lives. Janne van Sant's backpacker son has gone missing, and he has been asked to drive her around checking the last spots that he has been seen. Then a call comes in and Hirsch must deal with a roadside fire – a suitcase has been set alight and it contains a body. Hirsch has to contend with problems with people who are against COVID vaccination and there are rumours of anti-government sentiment amongst the young men in the community. And there are also rental scams and online bullying to deal with, as well as a plane crash and a dog attack.
Hirsch is a favourite character of mine. Disher manages to describe him as a very believable, fair person who takes his duties, both of solving crimes and watching over vulnerable people very seriously. He is intelligent and observant, and his wry comments alleviate the underlying tension in the story.
There are many layers to Day's end. There is the mystery of the missing backpacker to solve, while the body of the tattooed man in the suitcase must be identified and his murderer found. The Federal Police become involved in what is happening on Hirsch's watch, and he must be careful not to interfere with their case, while still carrying on using his knowledge of the country and the people.
This is a great read and I look forward to more in the Paul Hirschhausen series. Fans of the rural noir genre may also enjoy books by Jane Harper and Candice Fox.
Themes Murder, Crime, Rural noir.
Pat Pledger