Treasure & dirt by Chris Hammer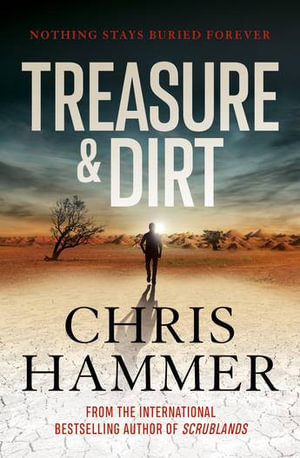 Ivan Lucic is called out to Finnigans Gap, a small opal mining town deep in the outback, where a crucified man has been found in a mine. Joined by Nell Buchanan a young detective, the pair investigate this bizarre murder, coming up against an array of eccentric characters, including two billionaire mining magnates and a cult of religious fanatics. While trying to find the killer, the pair are faced with an internal investigation which has finished the career of Montefore, Lucic's mentor in the Police Force and which threatens to end their careers as well.
Treasure & Dirt is a compulsive read. The setting of the opal town, Finnigans Gap, really makes the story. It is fascinating to read about the mines and miners, the ratters who stole from the mines in the dead of night and the dry, harsh country. The power that rich people wield and the game playing about the share market also provides a rich background to the murder.
Clever descriptive writing makes the characters come alive. It is easy to imagine the two billionaires striding to their private planes, and the cult leader is suitably villainous. Lucic has his problems, and Nell emerges as a character that I would like to see featured in another book by Hammer.
As secrets about the past merge with the mystery of the crucified miner, Lucic and Buchanan need all their intelligence and ingenuity to solve the case and avoid the danger that surrounds them.
This is a nail-biting mystery, with in-depth characterisation and a wonderful setting and will please fans of Australian noir.
Themes: Mystery and suspense, Opal mining, Detectives, Power, Corruption.
Pat Pledger