Tilda by Sue Whiting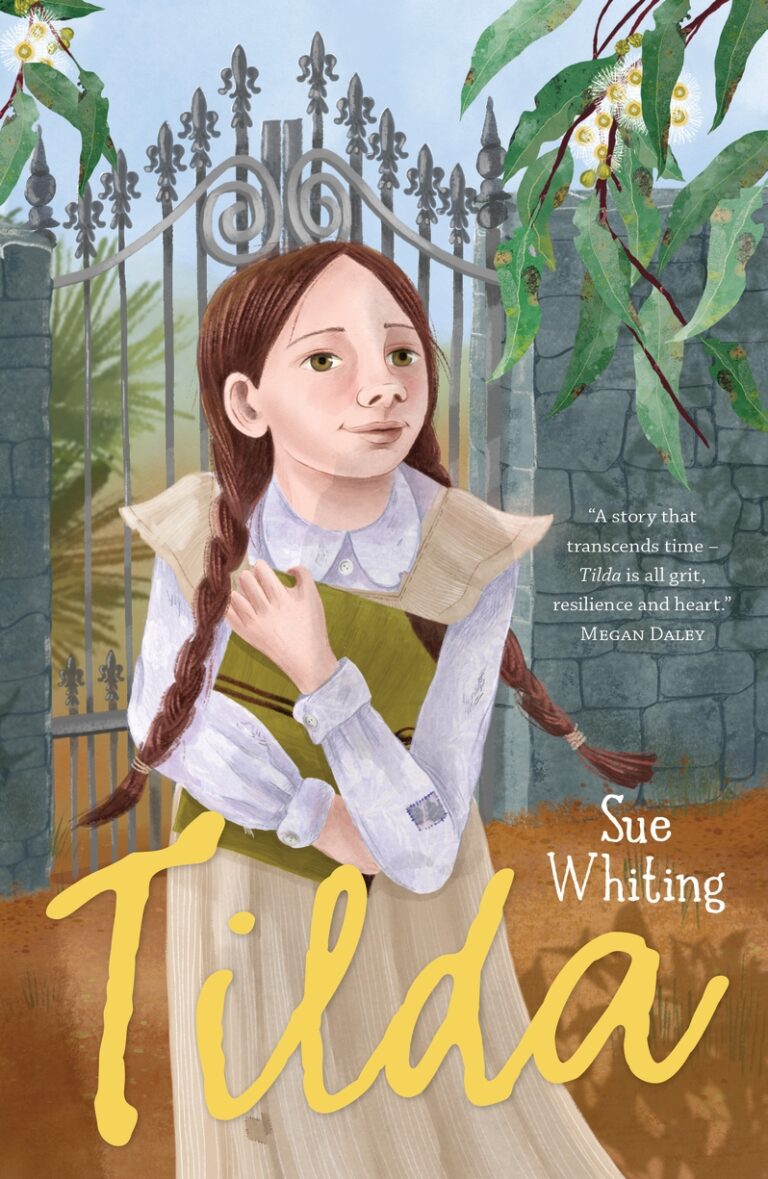 Well know author Sue Whiting has written an absorbing historical novel for older middle grade readers based loosely on a family connection. Set in the early 1900's and using the city of Adelaide, surrounding suburbs and the Adelaide Hills as the setting, Tilda is a story that will both disturb and delight the reader.
Tilda's Papa is forced to leave his soon-to-be eleven-year-old daughter in the care of the Sisters at Brushwood Convent and Orphanage and join the South Australian Citizen Bushmen Contingent fighting in South Africa against the Boers. Before separating, Papa gives Tilda a notebook, a twin to his own, so they can both write about their life apart. The notebook entries are crucial to the story as the reader gains great insights into Tilda's feelings and her vicious treatment at the hands of the Sister in charge.
Sadly for Tilda, her life at the orphanage is one of continual bullying and punishment meted out by Sister Agatha. For unbeknown reasons, Sister Agatha is determined to break Tilda and make her admit that her father is not coming back for her and she is an orphan. Tilda refuses to acknowledge this and is cruelly punished time and time again. Fortunately for Tilda, her best friend Annie is the one bright light in her life with whom she shares everything. Through a series of distressing events, Tilda and Annie are separated and Tilda is sent out to service. What follows for Tilda is a time of devastating news but also a time of hope.
The powerful descriptive language used to describe places such as the Orphanage, the Boot Room, Norwood Parade, the East End and the horse and cart trip to Ashton in the Adelaide Hills transports the reader back to the past. The historical facts presented throughout this engaging novel will be of great interest to readers both young and old. A must-have for all libraries and those readers who enjoy historical fiction.
Themes: Mystery, Historical Fiction, South Australia, Orphanage, Friendship, Family, Abuse, Resilience, Bravery, Hope.
Kathryn Beilby