This woven kingdom by Tahereh Mafi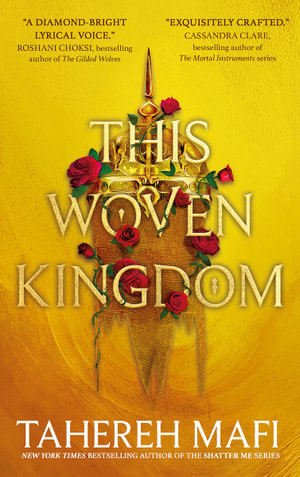 This is a gem of a fantasy tale, suffused with anguish, power imbalances, romance and the struggle to understand a history that is veiled. Alizeh is the central character, a girl mired in poverty and servitude, but who has a past that suggests much greater things and must stay hidden. Her speech, demeanour and care for others though gets her into trouble and Prince Kamran becomes witness to her unusual actions as a servant girl, actions that defy conventional wisdom. The mystery and intelligence of the girl compels him and unnerves him, and slowly their lives and paths become woven together. Her 'side line occupation' as a seamstress gives her a reason to escape her servants' quarters, and the occasional magical moment propels her into a royal intrigue. And all the while there is the devil's prophetic words to unravel. Can she trust his words? What is truth and who can be trusted? And will her past as the rightful heir of her kingdom cause the connection to the Prince to shatter before love can take root? A truly magical tale on many levels.
I cannot say how much I enjoyed the quality of the writing in this Fantasy tale, it was beautifully rendered. The fantasy world was unfolded gently and with minimal detail, not unlike a diaphanous piece of fabric fluttering in readiness for a finished creation. As details emerged, they were just enough to explain the magical and lyrical quality of the story. The language use was mature and threaded with metaphor. Tension was felt all through the dramatic story and the author created a resonant and subtle mystery about the central character. The romance elements of the story were restrained and yet compelling, and the overall effect was breathtaking. Magic was never overused as a solution to problems, and would sometimes surprise as its existence was revealed. With a startling conclusion, this book leaves me in wonder. On the whole, I will be highly recommending this book to lovers of fantasy and romance. Its audience will cross from YA readers to adult fantasy enthusiasts… and all will be entranced and impressed.
Themes: Fantasy, Power, Magic, Romance, Royalty.
Carolyn Hull