The winter dress by Lauren Chater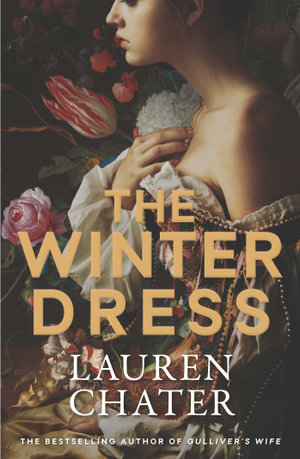 This is a delightful historical saga. Jo Baaker is a textiles historian who grew up in Holland on Texel Island, an island that had a history of shipwrecks. She now lives in Sydney and is writing a book. Her career in the historical world of fabrics and clothing and her personal connection to the diving community off the coast of Texel means that she is the first to hear when local divers bring up a 17th Century dress… a rare and almost miraculous finding. This is the story of the research to find out the background of this amazing discovery. The book also weaves the historical story of the original owner of the dress, Anna Tesseltje. This is a dramatic tale of wealth lost, survival in hard times and the artistic world of portrait painters and also the dilemma of being female in a patriarchal society.
The dual storylines of the intrigue of finding and researching a rare artefact in the present day, and the historical world and social times of the Art world of the 1600s, make for an interesting tale. With a hint of romance for the character Anna, and suggestion of a romance for the acclaimed artist Catharina Van Shurman with her former female apprentice, there are layers of intrigue and interest. The 17th Century Art world as a setting for the historical part of this story is almost the highlight of the story, although there are some obvious unpleasant realities of life at this time. This is a book that will be enjoyed by those who enjoy historical fiction and the world of the History research process.
Themes: Textiles, History, Shipwrecks, 17th Century social history, Historians, Art history, Sexism.
Carolyn Hull