The Warsaw orphan by Kelly Rimmer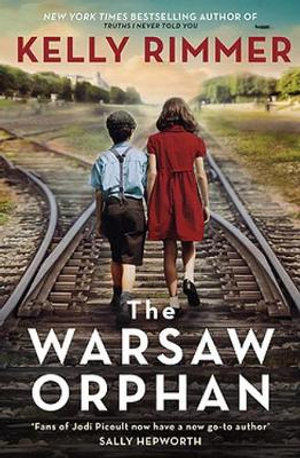 Each of Kelly Rimmer's novels has performed well on the best seller lists; her subjects are well-researched and characters and settings presented in a readable, engaging form.
She has written about post natal depression, adoption and addiction and the Holocaust.
The Things we Cannot Say tells of family secrets when a Polish family is caught up in the ravages of World War 1. The Warsaw Orphan was inspired by a real life heroine who smuggled many Jewish children to safety, again, set in Poland. The revelations of life in the Warsaw Ghetto are frightening to read but this story goes some way to ensuring that the memories of these times and places are not forgotten. The author tackles a heart wrenching and challenging situation, but by focussing on two teenagers this story is suitable for both YA and adult readers. In 1942, Elzbieta (her real name, Emilia) is living in Warsaw as normally as possible but she soon becomes aware of the injustices of life in the Ghetto, when she makes contact with the Gorka family living there, through a friendship she has made with a nurse who lives in her apartment building. Alternate narratives of Emilia and Roman Gorka carry us through this story of love, courage and inspiration, as they become deeply involved with Sara's dangerous mission.
Themes: Jews in Poland, Survival, World War, 1939-1945.
Julie Wells