The story of us by Michael Wagner and Beck Feiner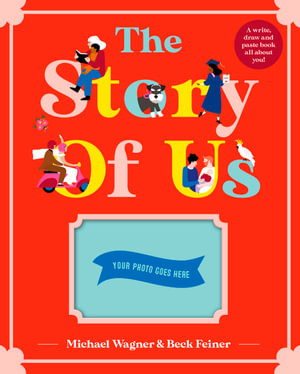 A child's own story is so very important that this newly released book will provide them with a treasured keepsake. The Story of Us written by Michael Wagner is a brightly presented book which can be adapted for all kinds of family situations. It is not just for nuclear families but for all circumstances which children today may find themselves living in. The introduction to the book explains that the reader is about to make their own history and goes on to explain what history is about. There are many open-ended statements for all the family to share thoughts and the author has cleverly offered the reader prompts such as:
· One of the best days of my life was when...
· One of the most amazing things I ever saw was…
· Someone I really admire is…
· The best - or worst – meal I've ever eaten was…
The large double page spread for each statement contains one lined page and one colourful page of lively illustrations to give idea triggers. This is a book which will work best if shared with family members both young and old. It provides everyone with the opportunity to be a part of their own family history. A thoughtful birthday or Christmas gift.
Themes: Family, Memories, Keepsake, History, Diversity, Inclusivity.
Kathryn Beilby