The rose daughter by Maria Lewis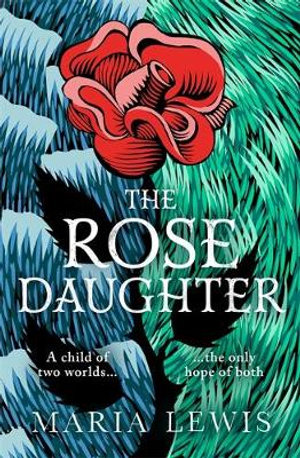 Dreckly is a sprite, hiding in plain sight as an oyster shucker at the Sydney Fish Market, while forging documents for the supernatural beings who are desperate to escape persecution from the Treize. When she is approached by a group of rebels to join their cause, she refuses - her father had always taught her not to be a hero, but to hide herself away.
An Aurealis award winner, Lewis deftly tells Dreckly's story in alternative chapters: what is happening to her in the present and her life story from the past. She was born in a notorious prison deep below ground in Scotland in the late 19th century to a forbidden union between a selkie and an earth elemental. She never knew her mother who died there and her father desperately tries to teach her as much as he can while using all his energy as an earth elemental to arrange for her escape. It is fascinating to follow her life as a florist in the US, a set designer in Hollywood, a spy in the second world war and then in the present, quietly hiding on board her boat in Sydney Harbour.
Life in Sydney becomes very dangerous for her, and the tension builds up with capture, imprisonment, escapes, a touch of romance and a finale that will have readers waiting desperately for the next in the series. Although this the 7th book in the series, I believe that it could be read as a stand-alone. I had read the first, Whose afraid? and The wailing woman, book 5, but Lewis gives enough information for a reader new to the series to catch onto what is happening. But of course, they will want to go back and read the other six books.
This series is one for people who enjoy supernatural stories with strong female protagonists and a touch of humour.
Themes: Supernatural, Fantasy.
Pat Pledger