The prison healer by Lynette Noni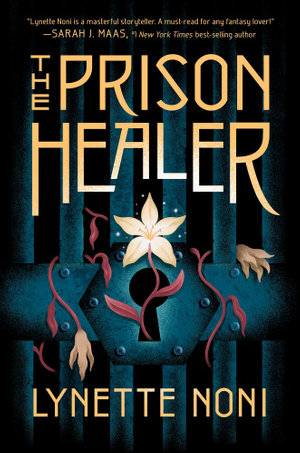 Lovers of fantasy are in for a treat with the latest offering from Lynette Noni, author of the wonderful Whisper series. Kiva Meridan is 17-year-old and has been imprisoned in Zalindov, a terrible prison, for the last 10 years. After the death of her father, she has worked as the prison healer while waiting for her family to come and rescue her. When the Rebel Queen is captured, she is instructed to keep her alive and the only way she can do this is by facing the Trial by Ordeal in her place. If she can master the deadly challenges of air, fire, water, and earth, then she and the Queen can go free. Helped by another prisoner, the charismatic Jaren, Naari an enigmatic prison guard and an ever-optimistic young boy Tipp, her courage and intelligence will be sorely tested.
I found it very difficult to put The prison healer down. The world building is intricate and the prison, its forbidding walls, the fate of the prisoners and the cruelty of the guards, is all vividly described and memorable. The tension leading up the Trial by Ordeal was breath-taking. It was impossible to imagine how Kiva would survive the trials as well as the cruelty of the prison. While trying to keep the Rebel Queen alive she must attempt to solve the mystery of the plague that is sweeping the prison, desperately formulating theories about what is causing it and how she can save the prisoners.
Kiva is a strong, determined young woman who keeps to herself. Tipp's positive outlook brings a light into the grimness of the prison and he manages to get under her skin, even though she is determined not to let herself care for anyone. Jaren and Naari prove themselves worthy sidekicks, while the head of the prison is suitably detached and wicked.
The prison healer is sure to be popular with its easy-to-read style and interesting characters. And that cliff-hanger ending will ensure that the next in the series is picked up. An interview with the author can be found here. Fans may like to go onto the more complex historical fantasy Courting darkness by Robin LaFevers.
Themes: Prisons, Trials, Survival, Dissent.
Pat Pledger