The other Emily by Dean Koontz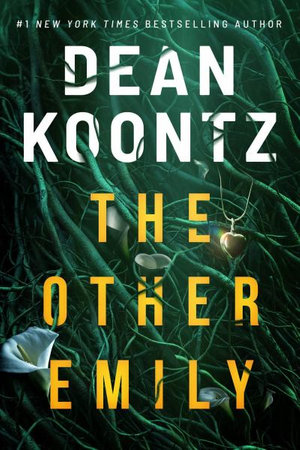 Ten years after the disappearance of Emily Carlino, her partner, David Thorne, still can't move on from the tragedy. Not knowing if she was in fact a victim of the notorious serial killer, Ronny Lee Jessup, haunts him to this day, and he can't find the inspiration or motivation to keep writing best sellers. Driven to obsession, he even regularly visits Ronny in jail, in the hopes of discovering if Emily was one of the victims they've never located. Then he meets Maddison Sutton, who appears to be Emily from ten years ago, down to the way she kisses him. Is she Emily? Is she an impersonator? A decade later and he just wants Emily, and wants to have this precious second chance.
This intense mystery suspense novel just keeps adding more mysteries. Told from David's point of view, the story becomes more intricate and complicated as he continues to question what happened all those years ago, and who exactly Maddison is. Readers will be reminded of the depravity that human beings are capable of while reading this thriller, as while Ronny Lee Jessup may not be a real life serial killer, the descriptions of his basement of horror and treatment of victims seem real enough, and unfortunately, there are vile and corrupt humans who have risen to power as well as those who are hidden from public view. As such, it is recommended that this book be read by mature teenagers and adults, not younger readers. The book moves at a steady pace, broken into numerous parts. An interesting read!
Themes: Mystery, Thriller, Suspense, Lost Persons, Guilt.
Melanie Phillips