The midnight girls by Alicia Jasinska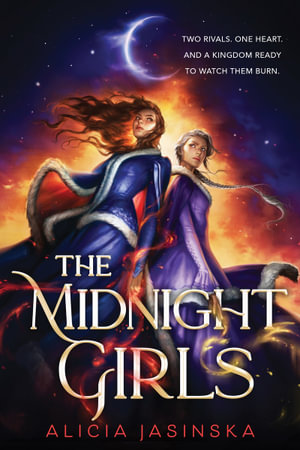 'The first time the witch asked Marynka to bring her a heart, she was twelve years old.' As the servant 'Midday' to the Red witch, Marynka must do as commanded, competing against 'Midnight', servant to the Black witch. Retrieving, among other things, the hearts of princes for their mistresses to consume, their rivalry grows despite never meeting. Marynka has the companionship of Beata, 'Morning', the servant to the White witch. Until the day they are all sent to retrieve the same heart - a pure heart, the prince of Lechija's heart. Through their mission, the rivals meet, and each has their own reasons for wanting to succeed over the other. Attraction grows though, while their rivalry escalates. As their ambition turns into a magical contest, their attempts on the prince's life draw the attention of the city. With so much at stake, their rivalry could cost them everything.
Set to the tune of a unique dark Polish folktale, this fantasy novel is fast paced, an easy page turner. Told from the perspective's of the two servants, both who are strong female main characters, the story moves smoothly and quickly. With an undercurrent of a female-female romance, filled with friendships and fraught relationships, this is a great read. The banter between the main characters is enjoyable, while the developing relationships feel natural. Essentially a villain versus villain romance, where readers are rooting for the pair to find a way to overcome their circumstances. With a touch of horror throughout the novel with the use of dark magic, The Midnight Girls is a true dark fantasy. 
Themes: Fantasy, Magic, Monsters, Enemies, War, LGBTQIA+, Power, Feminism, Romance.
Melanie Phillips