The locked room by Elly Griffiths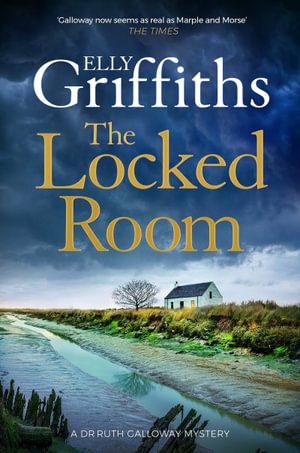 The Locked Room is Number 14 in The Ruth Galloway series, and Elly Griffiths still manages to produce an intriguing mystery and some very interesting historical details about the medieval plague, all set within the COVID-19 pandemic. When Ruth is clearing out her mother's effects, she comes across a photo of her cottage, with the words 'Dawn 1963' written on the back. Coming back to Norfolk she is determined to find out why her mother had a picture of the place, but Covid erupts, and she finds herself organising course work for her university students, via Zoom, and trying to home school her daughter Kate. Meanwhile Nelson has become suspicious about a suicide which does not feel right, and the team finds a series of suicides that family members find very difficult to believe. Add in a mysterious ghost called The Grey Lady, bricked into a house during the plague, a new neighbour, Zoe, whom Ruth is drawn to and the ramifications of Covid, and readers will be drawn into this mystery.
Griffiths exploration of life during Covid will be familiar to all her readers, who will identify with the loneliness and difficulties of working from home and teaching a young child. The awful anxiety of having a loved one come down with the virus is vividly told when Cathbad is its victim. Police procedures during lockdown are described as well and Nelson finds himself at home alone while Michelle is in Blackpool with their son, and this provides an opportunity for Nelson and Ruth to develop their relationship.
The links between The Grey Lady, the apparent suicides of women, her new neighbour Zoe, a woman locked underground and the body that Ruth has excavated are all tied together with some enthralling twists in a dramatic and dangerous climax. Readers like me who love this series will be longing for the next book. Griffiths does give enough background for the book to be a stand-alone for readers new to the series. This includes a page summary of each of the main characters at the back of the book. However, the series is well worth the effort to start from the beginning with The crossing places, winner of the Mary Higgins Clark Award 2011.
Themes: Murder, COVID, Detectives.
Pat Pledger