The lion in love by Kevin Brophy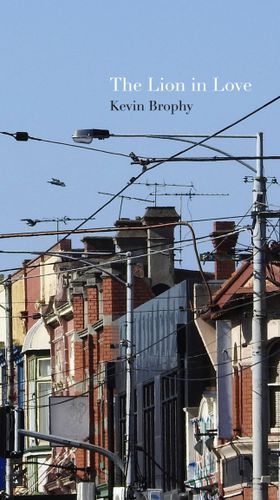 The Lion in Love is Brophy's 20th published work and was written during the 2020-21 Melbourne lockdown.
It is obvious from his writing that Brophy is a poet; the stories in The Lion in Love are short but vivid slices of everyday lives, stories of people desperate to connect with others, but constrained by their circumstances. From their unexceptional lives, his characters anxiously seek opportunities that are just out of reach, either physically or emotionally.
Brophy is a master of scene-setting and description. He creates characters and relationships that are so ordinary that you can easily see yourself in them. However there are always other layers of universal truths that are skilfully woven into the story and make you want to reread, afraid that you might have missed a telling detail that will expose a whole new, unexpected perspective.
His themes are universal; love, family, friendship, loss, grief, death, memories.
His characters are eclectic; landlady, artist, missionaries, Indian villager, author, poetry judge, travellers.
In some of his stories, dystopian, desolate landscapes are inhabited by people feeling insignificant and anxious to make meaning of their lives. In others, familiar Melbourne streetscapes and suburbs become the canvas for Brophy to ask the 'bigger picture' questions.
And so memories of a lost childhood infiltrate the aimlessness of adulthood. Families buckle under financial and emotional pressures. Fragments of life show the randomness of events. Solace is found in the familiar in the face of change. Age brings weariness. Relationships involve sacrifice and loss. Intimacy fosters co-dependency. Love follows a death. Holidays enable love affairs.
A collection of poetic, often sad allegories, The Lion in Love is highly recommended for those senior students who ponder the meaning of life and appreciate beautifully crafted prose.
Themes: Love, Family, Friendship, Grief, Death, Relationships, Short stories.
Margaret Crohn