The last word by Samantha Hastings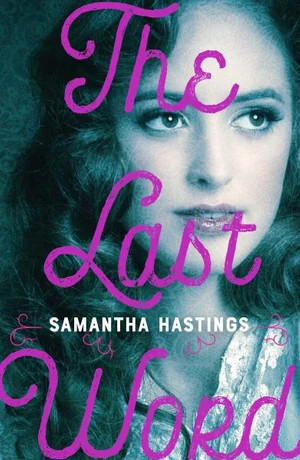 A delightful read set in Victorian London, this historical romance stars a smart heroine and a swoon-worthy hero. It is 1861 and Lucinda Leavitt has just come home from finishing school. Her father does not want her to use her outstanding mathematical ability in his counting house and her only solace had been a novel serialised in Wheathill's Magazine. When it is announced that the author has died with no conclusion to the story, she is determined to find out what happened to her.
Lucy has little to do and it is not until David, her father's young business partner, overwhelmed by the amount of work he has, gives her some of his mathematical work to complete that she able to use her ability with numbers. In return she engages his help in seeking out the unknown author and the reader will have fun following the pair as they travel around the country going to Bath, country estates and churches.
The setting feels very authentic and readers will learn much about life in Victorian England. It is a time of great class divides, and Lucy must withstand being ostracised from London society because her mother was a maid and her father a self-made man. At the same time many of the aristocracy are suffering from loss of income, and American heiresses are flocking to London in search of a title in exchange for their fortune. A note by the author at the end gives additional information about novels published at the time, the Tooley Street Fire of 1861, and the fire hazards of crinolines and dress reform by Amelia Jenks Bloomer
The last word is a fascinating introduction to historical romance for teens, with a feisty heroine who loves maths, an interesting mystery to solve as well as an authentic background to Victorian times, all written in an easy to read and witty style.
Pat Pledger