The Lantern Men by Elly Griffiths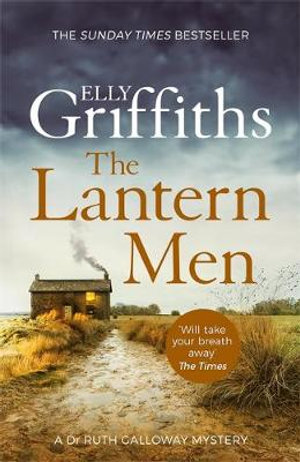 CWA Dagger in the library Award winner Griffiths has written another mystery featuring Dr Ruth Galloway, a forensic archaeologist. Ivor March, a convicted murderer, has offered DCI Nelson a deal. He will tell him where the bodies of other young women are buried but only if he brings Ruth into the investigation to do the digging. She agrees to supervise the digging, but why is Ivor March so keen to have her back at the fens?
Ruth has made a change in her life. She has made a break with Norfolk and is now living in Cambridge with her daughter Kate and Frank. Although no longer the police's forensic investigator she cannot resist the enticement of coming back to the place she loves and doing the work that she has been so good at.
The fens are always mysterious and the legend of the Lantern Men, who shine their lights and lure travellers into the marshes to their deaths, is a frightening one. When the investigation finds that March and his friends had acted as Lantern Men, supposedly rescuing young women, suspects abound as another young woman is killed. March could not have done it as he is in prison, and this casts suspicion on the people who surrounded him at the house where they had all lived.
There is excitement and danger ahead for Ruth in this engrossing and clever mystery that kept me guessing until the end. The lantern men was a suspenseful, nail-biting read, not just for the mystery but for the relationships described, and I look forward to following Ruth's exploits in The night hawks, the next in this outstanding series.
Themes: Mystery, Norfolk, Legends, Murder.
Pat Pledger