The lamplighters by Emma Stonex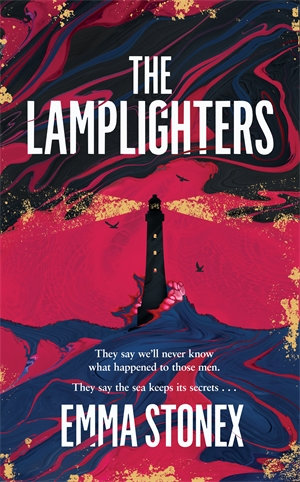 This book is impossible to put down. Real events inspired this story. The island of Eilean Mor in the Outer Hebrides has a lighthouse. In December 1900 three keepers disappeared from the island. The mystery remains unsolved and has inspired film and poetry.
Emma Stonex sets The Lamplighters in Cornwall in 1972. Three lighthouse keepers have vanished. The entrance door is locked from the inside, beds are made and the clocks have stopped at 8:45.
In 1992 an author seeks to investigate and resolve the mystery and this provides an opportunity for the women left behind to confront their fears, and reveal what has been kept hidden for twenty years.
The writing is riveting and suspenseful as the author moves seamlessly between 1972 and 1992. In 1972 we in turn hear the voices of principal keeper Arthur Black, Bill Walker and Vincent Bourne. Their characters are exposed through sensitive, deft writing that is compelling and engrosses the reader. The moods of the sea, the rhythms of life in a lighthouse and the realities of isolation entwine to heighten the the mystery of the disappearance of the three. The reader is invited to speculate the cause of their disappearance: something supernatural; madness; murder; criminal activity; misadventure.
In 1992 we find Helen, Jenny and Michelle. Each, guarding their secrets, has severed ties with the others at a time when you might think they would be bound together. The author skilfully builds tension as the very different personalities reveal the betrayals, grievances, guilt and suspicion that have haunted their past twenty years.
The author has crafted a stunning debut novel that captivates and haunts the reader.
Themes: Relationships (love, friends), Betrayal, Grief, Lighthouse keepers.
Linda Guthrie