The greatest thing by Sarah Winifred Searle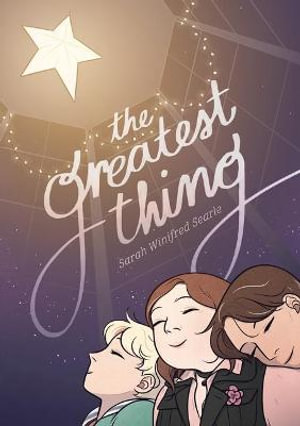 Winifred is a shy year 10 student and the start of this school year is even more difficult without her two best friends who are attending different high schools. Feeling alone and anxious she is approached by Mathilda Martel, who asks her to join their group. Tilly and Win used to be friends but had drifted apart, now she introduces Win to her friends and takes an interest in her wellbeing. The highlight of Win's day is her independent study period with a favourite teacher who will mentor a personal project, making comics, in return for Win helping out other students in photography class. Her other love is Art class. Unexpectedly Win finds she enjoys helping other students and develops a new friendship with outgoing confident students April and Oscar who break through Win's armour of anxiety, depression and low self-esteem, while acknowledging their own. The three harness their individual talents, Oscar the writer, Win the illustrator and April publisher to create a series of zines. Although they all are wrapped up in their own problems, the stories are a great success. The darkroom becomes a safe zone where they can discuss some of their issues with supportive friends, but sometimes that is not enough and outside help is needed. Supportive teachers, parents and professionals make an important contribution to their wellbeing.
Art is central to this graphic novel and the quiet colours are central to the emotional tone; night scenes and the rosy glow of the photography darkroom are important in the characters' journey as they go through the uncertainty of discovering who they might be. Win's self-effacing posture is consistently portrayed and her round face and big eyes contrast with the slender, beautiful people she admires. This is a colourful, complex, engaging story about troubled teens with a raft of issues but there is an overarching bravery in the characters courageously facing an uncertain future. There is a content note at the beginning warning of triggering aspects and at the end there is a page of mental health resources and a note from the author about this being a fictional account of some issues she had in high school. There is also a page about her zines and a section of the book describes how a zine is produced. Some guidance might be wise when recommending this book as the challenging content is not immediately apparent.
Themes: Friendship, Identity, Depression, Anxiety, Eating disorders, Self harm, Graphic novel.
Sue Speck