The good sister by Sally Hepworth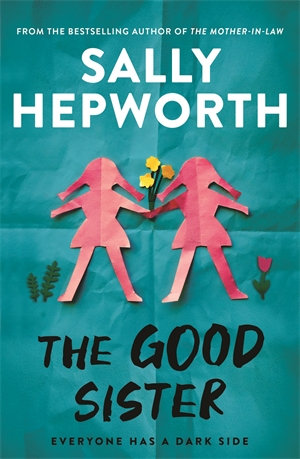 The Castle sisters are twins. Fern is autistic and as high functioning and likeable as Don Tillman of The Rosie Project series. However, she is, in equal measure, very susceptible to sensory overloaded situations. The girls have always been inseparable, and Rose has always felt the need to protect Fern - now it's Fern's turn to help Rose who is struggling to fall pregnant.
Hilariously, Fern decides to approach a random, attractive, intelligent stranger, bed him and carry her sister's long-awaited baby as a surprise. A nomadic software designer, Rocko, aka Wally, is the surprise package - tender, understanding and often stricken by his own anxiety. He has no idea he is the target sperm donor. Despite hitting it off, Rose persuades Fern to dump him rather than tell him about the baby.
Sally Hepworth very gradually reveals the girls' true natures but not before this family thriller ends in at least two murders. This is a layered narrative with conflicting versions of reality - Fern groomed to believe her own ineptitude and Rose writing a journal about her mother's supposed cruelty and preference for Fern. Moreso it is a revelation about sociopaths convincingly exploiting humankind's strong 'default to truth' bias to actualize their long-term plans.
Uplifting us from these dark turns of events, is the support of Wally and Fern's work colleagues and friends at the library. Fern has little means and no status but her diligence, skill, and forthright kindness makes her deserving of respect and care. Can Fern find happiness and peace at last?
This is destined to be a very popular title for all teens and adults.
Themes: Thriller, Family.
Deborah Robins