The good-bye year by Emily Gale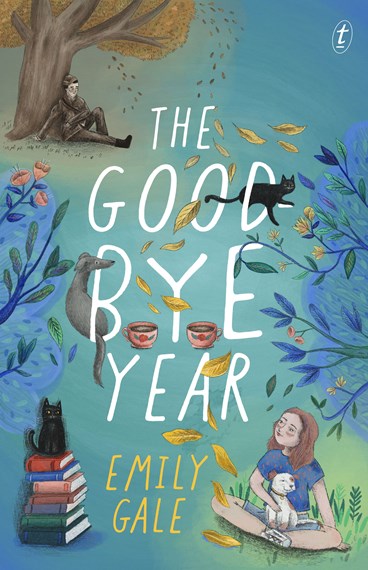 The Goodbye Year is set in Melbourne during the 2020 Covid lockdowns and is a brilliant look at the impact this had on students, teachers and families.
The book's main character, Harper has to move in with her grandmother who she doesn't really know after her parents take work overseas. In her final year at Primary school she doesn't need the additional pressure of trying to get to know her grandmother, while she is working out friendship dynamics. Just as she is adjusting to her new life, COVID arrives and Harper has to add in dealing with lockdowns and internet issues, although she is still able to attend school at times and she must fulfill the duties required of her role as the library monitor.
The school library is a deserted space with no one taking much interest in its upkeep or care. As her friendships splinter and fall apart she spends more time in the library, finding information and a reason to care for the library.
The goodbye year is a modern novel with some history woven through the story, it is a story of friendships, isolation, the modern pandemic and the Spanish Flu pandemic. Harper learns about her families' history and the impact the First World War and the Spanish flu had both on her family and the world.
This is a book for older Primary school students, ages 10 and up and one that might resonate with students who are going to high school, moving away from their primary school friends and early secondary students who have lived through lockdowns and friendships reshaping.
I would recommend this book as an independent read, although it could be used as a class novel, I feel it is better read alone so that the reader can stop and think, take time to breathe and reflect on their own experiences in their own time.
I loved this book and felt that it covered the topics above with genuine care and sensitivity. I would have loved for the book to have been longer so that the author could have explored the themes deeper but as a novel for the age group above it is very well written and perfectly done. Teacher's notes are available.
Themes: Death, Pandemic, Friendship, Ghosts, School, Libraries, Research, Families.
Mhairi Alcorn