The golden enclaves by Naomi Novik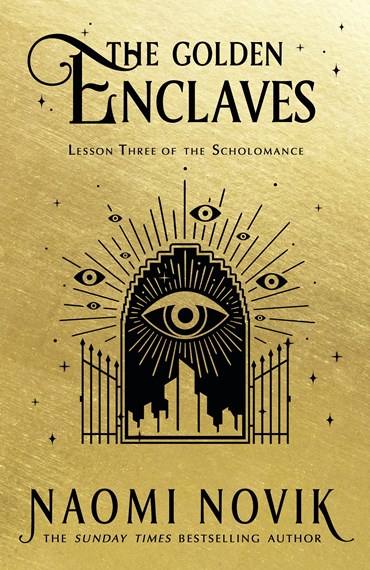 The final book in the trilogy that began with A Deadly Education and The Last Graduate sees Galadriel 'El' Higgins determined to re-enter into the hell which is the Scholomance to find Orion who she suspects has been eaten by a maw-mouth. She and the other People in the Scholomance had managed to escape but Orion stayed behind and El is heart-broken, knowing the never-ending suffering that he will face inside the maw-mouth. Her mother is unable to console her, but she is shaken out of her depression by her friends who want her to help save the London enclave and the other enclaves that are disintegrating. El knows she needs much mana before she can face the maw-mouth in the Scholomance, so she sets off with her friends to solve the mystery of the destruction of the enclaves and gain mana on the way.
The golden enclaves is full of action as El and her allies face the real world. Her life with her mother who is such a calm person, is described, and could not be more different to life in the Scholomance. The readers sees what it is like to live in an enclave and experiences the difficulties of the people who work for the wizards but are excluded from their lifestyle. It is easy to understand why El wants to build golden enclaves that will include these outsiders. Meanwhile the prophecy that her grandmother had made about El's dark magic destroying enclaves seems to be wrong as she works out what happens to ensure the security of the enclave and makes some difficult moral decisions on the way. There are many surprises for the reader especially about the New York enclave and the magic of Orion's mother, and El must face some hard truths in her quest to rescue Orion and her desire to build golden enclaves.
I look forward to reading any future novels by Novik, the author of The Temeraire series, Uprooted and Spinning silver.
Themes: Fantasy, Good and evil.
Pat Pledger