The gaps by Leanne Hall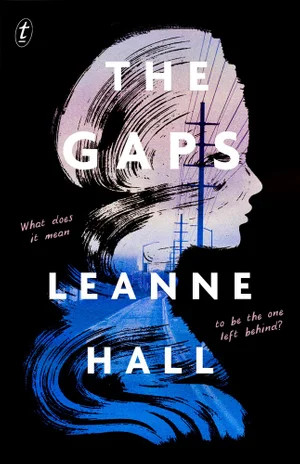 Yin Mitchell was there and then she was gone. No one knows what happened to her except that she was taken by someone who has taken other girls before. They call him Doctor Calm…
The Gaps, by Australian young adult author Leanne Hall, is very on trend. In a true crime-obsessed literary and dramatic culture, the book features the tragic abduction of a teenage school girl from her home. However, unlike many books with this theme, the plot is not about discovering what happened to the missing girl or who is responsible for taking her. It does not feature an intrepid teenage detective who through grit and tenacity is able to discover what has happened to her friend. That is, surprisingly for young adult crime fiction, left to the police.
Instead, The Gaps focuses on the girls left behind; the friends, classmates, family, school and local community that has to learn how to grieve and cope with such a devastating circumstance. Hall focuses on the after effects, consequences and repercussions of Yin's abduction. The book alternates between the perspectives of two of Yin's Year Ten classmates. Chloe is the new scholarship student at the elite Balmoral Ladies College who did not really know Yin but remembers how kind she was to her. Natalia was Yin's childhood best friend and once closer to her than anyone else but after avoiding her for years, she is wracked with guilt and anger.
The Gaps is a riveting but at times difficult read and the book is more suitable for older teens. However, while the overarching themes may be dark, Hall still manages to convey the hope and potential of young womanhood. The Gaps is a topical and important read, particularly in light of the recent focus in the Australian community on the rights and safety of women and girls. Teaching notes, Book Club notes and a video are available from the publisher.
Themes: School, Class, Friendship, Family, Feminism, Grief, Loss, Crime, Violence Against Women.
Rose Tabeni