The flip out by Sam Kerr and Fiona Harris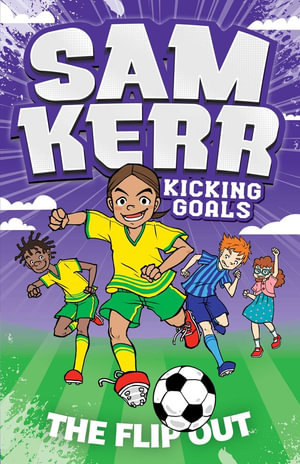 The Flip out is the first book in a series that will be sharing some of Sam Kerr's personal stories of growing up, pushing the boundaries, and chasing her dreams.  The book is written in first person and documents Sam's journey as she Code Hops from Aussie rules football to soccer with the help of her family and friends.  The voice in this book is unmistakably Sam Kerr, honest, forthright with lots of self-doubt and humour thrown in.  Middle primary children will enjoy discovering how tough it was for Sam to learn all the positions and rules of her new game and how she overcame her fear of failure, dealt with a bully and persevered until she succeeded.  The interactions with her family, her feelings about her journey and interactions with her friends make it straightforward to read and interesting for students of this age group.  The next book in the series, A new Knight, is sampled in the last few pages of the book.
Themes: Soccer, Friendship, Resilience, bullying.
Gabrielle Anderson