Take me apart by Sara Sligar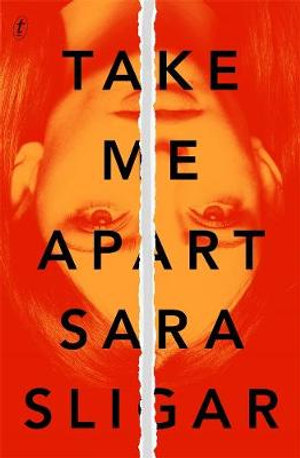 This book appears to be a simple story of a young journalist, Kate Aitken, who has encountered some difficulties in her life in New York. When she is offered the chance to research the life and unexpected death of a famous artistic photographer, Miranda Brand, she moves to California to begin this new work. The story takes the reader into the darkness and the details of Miranda's life, the inconsistencies of the events that occurred shortly before her death, and the legacy that her life's work, and death, has left her family.
Choosing to structure the narrative by interspersing the letters that Miranda wrote, including her personal diary notes, with the story of Kate's new life, Sara Sligar plunges us into the depths of both worlds, and the traumas that have impacted on the lives of both women.pSligar does not let us settle down to a gentle story, rather drawing us into the unexpected and dramatic events of Miranda's life, her emotional traumas, and her family issues. We follow Kate's discoveries, her dawning realization that Miranda's life was not a gentle one, as Sliger unravels the actual details of Miranda's life and death.
This is a powerful narrative, vibrant, compelling and captivating, challenging us to consider how people adapt to deal with the events and people in their lives. At its heart is the notion of truth, and its place in our lives, its frequent absence and its essential role in our ability to understand, respect, and often forgive, the actions and personalities of others. While deftly drawing us into these other lives, Sarah Sliger explores how all of these aspects make people react, respond and trust those with whom they share their lives, prompting the reader to consider similar questions about life.
Themes: Adaptation to new lives and difficult choices.
Elizabeth Bondar