Sugar by Carly Nugent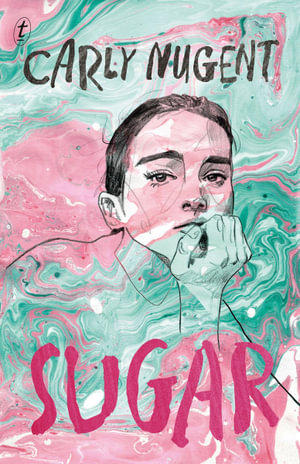 Persephone has a name that is a struggle! She is also living in the pain of grief since the death of her father. Devastation seems to follow her at school and at home. And her blood sugar stats are a constant companion, and this companion is not a friend. Diabetes makes her life difficult at every turn. But it is the guilt of thinking that she could have done something to prevent her father's death and her strange view that her diabetes is her punishment because of it, that drives Persephone's angst. She lashes out and punches a fellow student, gets in trouble regularly at school and has a painful relationship with her disengaged and grief addled mother. When she is the first person to find a young woman dead on the walking track in the bush, her strange views on why bad things happen and what people deserve in life become even more twisted. Despite her foul behaviour (and language) she still manages to make connections with the dementia-affected woman on the bush track, with the abuse victims who are sharing the house with them, with the friend of the deceased woman and with two school aged teens who seem to accept her roller-coaster life experience.
Torment fills this book. It is a powerful journey through very difficult circumstances and in the mind of dysfunctional thinking brought on by trauma and grief. Persephone's family circumstance and her anger and lack of acceptance of her diabetes lifestyle are understandable but very problematic. The foul angst-laden language of the young teen is very tough to read. It is so thick with swear words, from adults and teens alike, that it is unappealing. Despite that, there is a measure of hope at the end of the story, but the choices of many of the characters in the story are just awful. This is a dark story that is more like an emotional firestorm with multiple ember attacks, than a hopeful story revealing that grief does not always destroy lives completely. I cannot recommend this book because of the pain of all involved. Persephone's lack of a considered and healthy response to diabetic control is also very worrying, although this has natural consequences in the book. Only readers aged 16+ should attempt to read this book. It is very like the moody, sombre stories from Vikki Wakefield and the fierce emotional struggle that is portrayed raises many concerns; it is dark and fraught on many levels. Teacher's notes are available.
Themes: Diabetes, Grief, Guilt, Family trauma and abuse.
Carolyn Hull