Smuggled by Ruth Balint and Julie Balman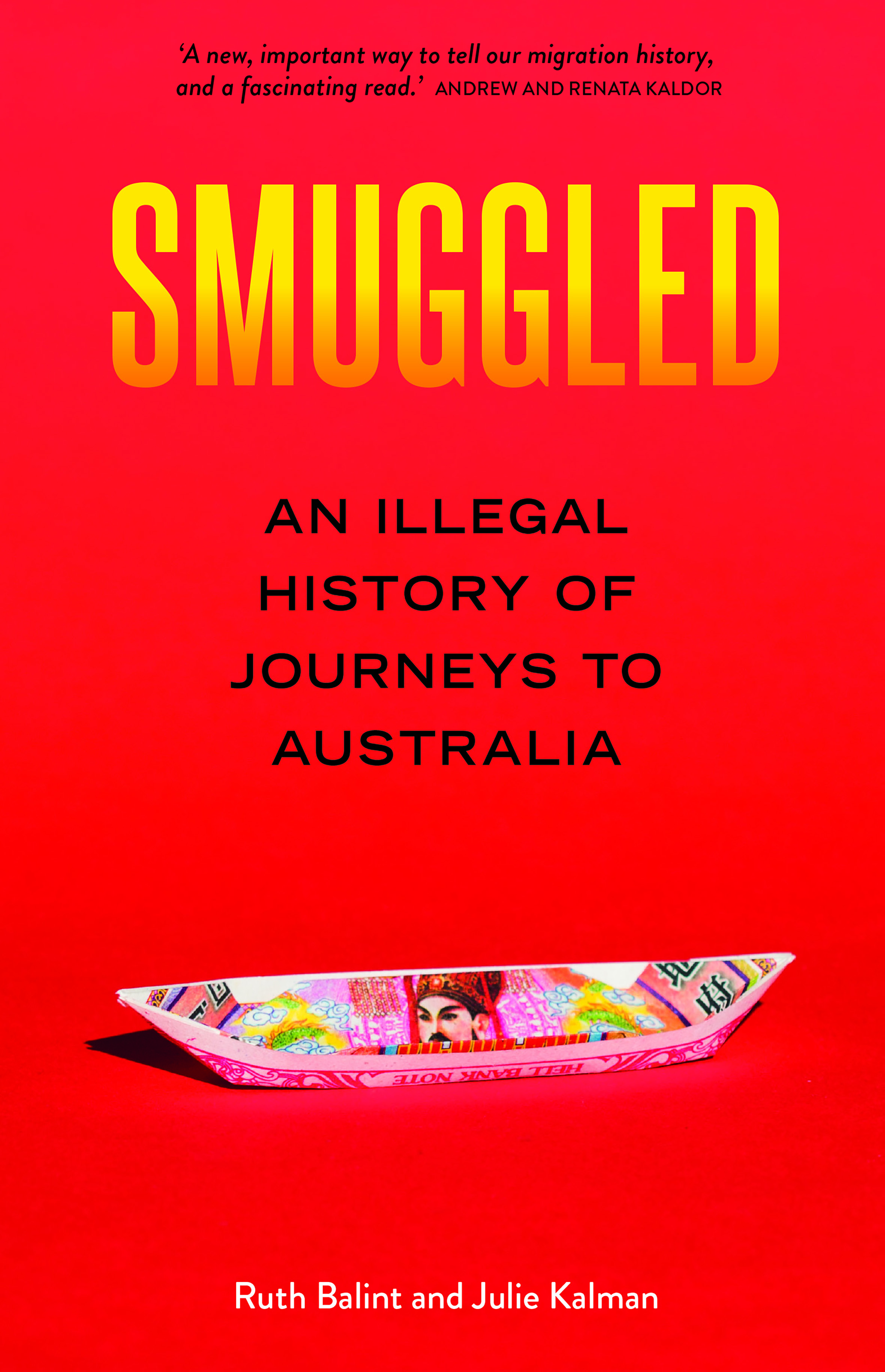 This is an 'illegal history', not a 'history of illegal smuggling' – the placing of the word 'illegal' in the subtitle is deliberate. This is a history that is hidden and denied, of the heroic people smugglers who save people's lives. Rather than the image of the evil exploiter that our government feeds to us, this collection of personal stories describes real encounters with people smugglers, and the debt of gratitude that is the common experience of refugees fleeing from cruel and harsh governments. People smugglers are not human traffickers; the asylum seekers who come to people smugglers want to be smuggled. They pay the smuggler for his knowledge and experience. Like paying a travel agent, they seek his services because in countries where you are denied citizenship papers or freedom to travel, where your family is persecuted, there is no other way to get to safety. The imaginary 'queue' for asylum does not exist; refugee camps are 'full of Afghan, Pakistani, Iranian, Iraqi, and Sri Lankan asylum seekers' who are 'willing to embrace the risk of death by taking to the boats, instead of succumbing to a day-to-day purgatory', that may go on for decades.
The book begins its history with the stories of Jews smuggled out of Germany to avoid the Holocaust. There are many families who owe their lives to the extraordinary courage of people smugglers, who jeopardised their own safety in helping others.

Then there is the story of sports commentator, Les Murray, and the people smuggler who helped his family escape the Soviet suppression of the Hungarian Revolution in 1956; Murray's memory is of a decent man who held the children's hands as he led them in the dark along potholed roads to cross the border.

In rough chronological order, other stories tell of refugees smuggled from Czechoslovakia, Vietnam, Ethiopia, Iraq, Afghanistan, and Myanmar. One chapter is a photographic essay from an exhibition by visual artist Phuong Ngo titled 'My father: the people smuggler'. People came to his father because as a ship's mechanic he had the skills to plan and organise their escape on a boat from Vietnam. They saw him as honest and hardworking so paid him to smuggle them out.

The last chapter is a combined effort by Behrouz Boochani, author of No friend but the mountains, Claudia Tazreiter and Omid Tofighian. They emphasize that 'for refugees and asylum seekers, persons assisting in facilitating journeys out of danger are regularly understood as travel agents, helpers and, sometimes, friends.' Often refugees themselves may become people smugglers to facilitate onward journeys to safety for their friends and families. For some it is a business venture, and as in any business, there are varying motivations and behaviours. Australia, in turning back boats, with no regard for the fate of the people on the vessels they turn away, and shrouding the whole business in secrecy, is just as callous and mercenary as any smuggler it decries. Australia is deeply implicated in the deprivations and rights abuses asylum seekers face. Its border protection policies have not stopped refugees fleeing war and persecution, they have only served to make their journeys more deadly.
This book places on record a neglected aspect of Australia's migration history, the ordeals of 'illegalised travellers', with personal accounts of refugee migration since the Second World War. The chapters can be read as separate stories. Taken as whole, they bring together a history we seem too ready to ignore.
Themes: People smugglers, Refugees, Asylum seekers, Migration.
Helen Eddy