Seven days by Fleur Ferris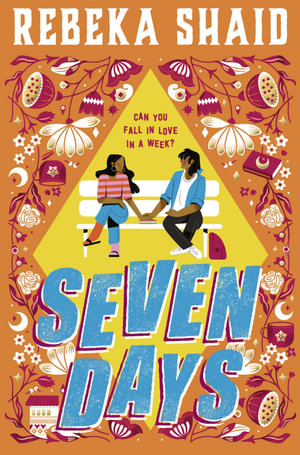 A great adventure story with a mystery, Seven days is sure to thrill fans of both genres. Ben has been sent off to stay with his relatives in the country and he is counting down the minutes of the seven days that he must spend there. He is not like his sporty cousin Josh who can skateboard, abseil, and ride a motor bike. Even the family's pet kangaroo Rooboo and Tough Goose think he is a wimp and chase him. However, Ben is curious and determined to solve the mystery of why his great grandfather was murdered by the Rhinestone brothers. When he finds an old journal written by his great grandfather which gives hints about the whereabout of the missing jewels he is determined to uncover the secrets from the past.
Much excitement follows as Ben begins to follow the trail left by his great grandfather. He also reads extracts from a journal belonging to Eunice Rhinestone's grandmother and gradually bits of the mystery unfold. The pace is fast and readers who love adventure featuring riding motorbikes in the middle of the night, sneaking into a zoo and abseiling down a cliff, and being hunted by rhinos and crocodiles will love this fast-paced story. The twist at the end is most unexpected and Ferris also raises some ethical concerns about honesty and accepting the consequences of making bad choices that will leave readers thinking about moral and ethical issues.
A quick and easy to read story with lots of action will make this a favourite with readers.
Themes: Family secrets, Diaries, Adventure, Mysteries.
Pat Pledger