Serendipity : Ten romantic tropes, transformed by Marissa Meyer ed.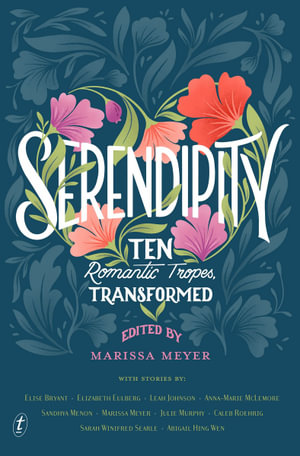 A fan of Marissa Meyer's stories (Gilded, Cinder, and Scarlett) I picked up this anthology when I saw that she was the editor and was intrigued by the idea of ten romantic tropes. Then I saw the names of some very well known YA authors including Sandhya Menon, Julie Murphy and Elizabeth Eulberg as well as some new to me authors to explore and I was hooked.
Serendipity is a diverse collection of stories, told by a diverse set of authors, with something for everyone. I went to Marissa Meyer's story 'Shooting stars', with the trope of 'One bed' first, and enjoyed the story of Misty and Roman and their awkward coming together. I loved 'The surprise match' by Sandhya Menon with its trope of The Matchmaker, as the humour and easy style was very enjoyable. Elise Bryant was a new author to me, but one I will follow up as 'Zora in the spotlight' was a delight to read, with descriptions so vivid that I can still picture of a flash mob in a school gym. I was also captivated with the descriptions of stunts in cheerleading in 'Liberty' by Anna-Marie McLemore, with its Makeover trope.
The stories will leave readers satisfied that they have learnt something about the tropes in Romance writing. All the stories were feel-good, with happy endings and all were easy to read. They got me out of a reading slump and left me smiling! What more could a reader want?
Themes: Romance, Diversity.
Pat Pledger