Realm breaker by Victoria Aveyard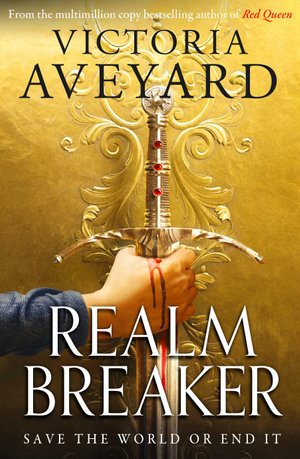 It has been three long years for Victoria Aveyard fans. After publishing the last full-length novel in her bestselling Red Queen series in 2018, Aveyard is back with the first in a brand new young adult fantasy series. At over 550 pages, Realm Breaker is a fantasy adventure epic, fundamentally concerned with the classic trope of good versus evil.
The book opens with a vicious and bloody battle that will change the fate of kingdoms. Taristan, the forgotten second son of a long lost royal bloodline, is on a mission to unleash a great and ancient evil on the land. Though they do not know it yet, a group of unlikely strangers are the world's only hope. Andry is a humble squire who believes that he is powerless in a world of powerful men and women. Erida is a queen whose position is much more precarious than would be believed. Dom is an immortal who knows only too well the unstoppable power unleashed by Taristan. Sorasa is an assassin, accustomed to only taking care of herself. Corayne, a pirate's daughter, has a secret that could be the key to saving everyone.
Realm Breaker is a more mature story than the Red Queen novels and reflects Aveyard's growing skill and confidence as a writer. There is a large cast of characters, diverse perspectives and detailed worldbuilding. At its core, Realm Breaker is an adventure story and will be particularly popular with fantasy readers who appreciate an epic and arduous quest. The Realm Breaker series promises to be as enjoyable and popular as Aveyard's previous work.
Themes: Fantasy, Adventure, Romance, War, Good vs Evil, Quests, Family, Friendship.
Rose Tabeni