Our sunburnt country by Anika Molesworth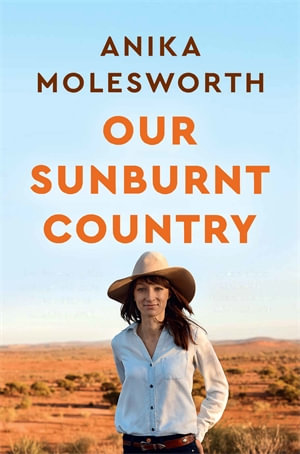 Anika Molesworth's family left the city when she was 12 to buy a property in NW NSW. Her younger brother had suffered years of hospitalisations with a chronic fatigue related illness which improved in the rural setting as her parents set up their sheep farm and achieved organic credentials. After a period of adjustment the city girl fell in love with the land and dreamed of continuing their work on the farm. Then came the decade-long drought which brought with it a sense of hopelessness and depression as it remorselessly stole people's livelihoods. In 2006, at the height of the drought Anika has a life changing moment when she watches Al Gore's film "An Inconvenient Truth" and learns about climate change. She enrols in a science degree course to find out more. "I consider the science as I move sheep between drying paddocks. I critically mull over the literature as I clean water troughs caked with salt." P50. The science is explained in the following chapters always with examples and short case studies from other parts of the world. We are encouraged to change the way we think about food and food producers, valuing health and nutrition rather than yield per acre and calculating the true cost of production when it depletes the land. Quotes from some of the world's leading scientists and thinkers are used effectively and chapters have titles like Life, Heartbreak, Loss, Detachment, Comfort, Collaboration, and Courage, while at each chapter end is a panel with a short "Concepts to Cultivate" summing up. The last chapter, Action, outlines what we can do to combat climate change under the headings Today, Tomorrow, This Week, This Month and This Year. Such global thinking puts into perspective how change is possible but I would have also liked to read more about how the author is acting locally on her own farm putting into practice some of the regenerative ideas she has gleaned from her activism. Senior students could find this an approachable source of climate change and food sustainability information from an Australian perspective.
Themes: Climate Change, Food production,Farming.
Sue Speck