Only a monster by Vanessa Len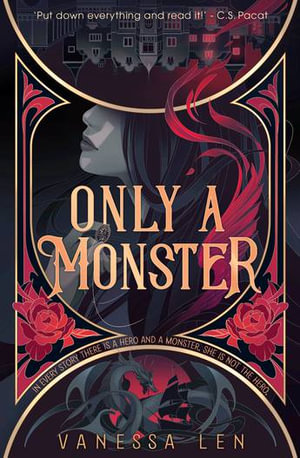 Joan Chang-Hunt is a self-confessed rule-following history nerd who spends every summer living with her deceased mother's eclectic and eccentric family in London. This summer, she is volunteering at a local museum where she meets Nick, handsome, dreamy, and almost too good to be true. On her way to their first date, Joan falls and hits her head and when she wakes up, twelve hours have passed. Upset and confused, she rushes home to find her grandmother waiting for her, ready to tell Joan about her birthright…that she and her family are monsters and that they can travel through time by stealing the time left on the lives of the mortals around them. This revelation leads to a series of unexpected and tragic events that will pit Joan against her new crush and force her to work with those her family has always considered enemies.
Australian author Vanessa Len's debut novel is a clever subversion of a typical young adult fantasy trope. Joan, a kind, caring and ethical teenager, is not some helpless heroine fighting for good. Although she does not want to admit or accept it, she is (technically) on the side of evil. Only a Monster is a very interesting take on what can often be a tired concept – Len manages to shake her audience's view about what makes us good and what makes us bad.
The novel is an extremely fast-paced fantasy thriller, the first of a planned trilogy. Joan is a relatable and sympathetic protagonist, the worldbuilding is interesting and realistic and there is the requisite hint of a doomed love story – what's not to love?
Themes: Fantasy, Urban Fantasy, Historical, Supernatural Beings, Time Travel, Family, Romance, Identity, Good vs Evil.
Rose Tabeni