One last time by Beth Reekles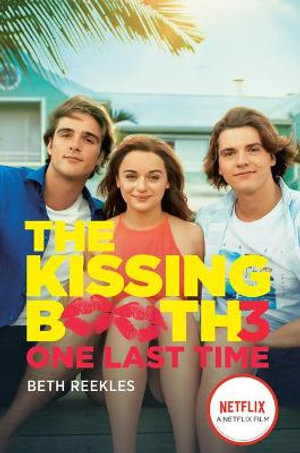 This is the final book in a series, written 10 years after the author began her first book as a 15-year-old, writing the story and then uploading it to on online platform for readers to discover. Loved by her readers and discovered by publishers and eventually Television producers, her story writing has followed the friendship between lead character Elle and the Flynn brothers and has watched them grow and share summer holidays at the Flynn family's beach house. In this book, Elle and Eli Flynn are about to move to College, Noah Flynn is back at home as Elle's boyfriend, and the beach house looks like it might be sold. They are all facing changes in their lives, but the sale of the beach house gives them one last opportunity to farewell their childhood and perhaps even complete their 'bucket list' before they flee childhood and make their way into the adult world. Complicating this summer is choosing which college to attend, the friendship misunderstandings between Elle and Eli Flynn, and the relationship tensions this causes between Elle and Noah Flynn, and the added pressures of a new job, and keeping her father and brother happy… and coping with her father returning to the dating world. This is a USA teen drama set in idyllic circumstances with relationship twists as the spice to the story.
This is the kind of book that transfers well into Netflix format. It is teen romance with dating issues, friendship dynamic concerns, fun, and expressions of older teen love. The ebb and flow of these things over a summer where love, passion and arguments, selfishness and selflessness are woven together as the main characters work out their place in the world and the direction for their futures. It is schmaltzy, but unapologetic in exploring the difficulties of relationships in the lives of these teens from comfortable US backgrounds. I can see this being enjoyed by those who have discovered the Netflix interpretation of the Kissing Booth, but it is perhaps a little too good to be true in many respects – a romance with a soap opera feel. Will the star be love or friendship?
Themes: Romance, Growing to adulthood, Friendship.
Carolyn Hull