Noa and the Little Elephant by Michael Foreman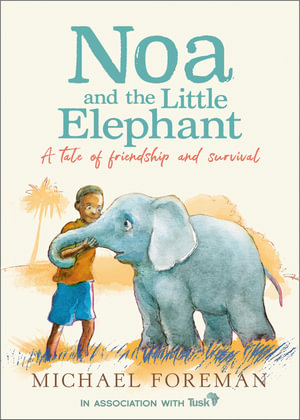 Noa loves to watch the elephants play in the water near his small village in East Africa. One day tragedy strikes and the baby is left all alone, his mother killed by poachers. When Noa and his village adopt the lonely orphan, a beautiful friendship is born. Until one stormy night when Noa may need his friend to save him too.
Who doesn't love a story about baby elephants? In this one, in association with Tusk, the African wildlife conservation charity, the plight of elephants is highlighted as, despite the efforts of government rangers and the global ban on trading ivory, their tusks make them prized targets of poachers. Foreman's sensitive text and gentle illustrations make this a compelling story to read and share and give hope that there will still be elephants for our little ones to see in the future.
And just for your ooh-aah enjoyment... https://youtu.be/91XxotaeGQM
Themes: Elephants, Conservation.
Barbara Braxton