My First Elmer Christmas by David McKee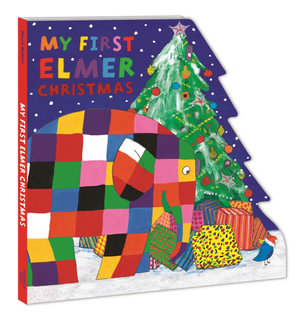 It's two days before Christmas Eve, the night Papa Red visits, and the young elephants are very excited. This year Elmer has a special treat in store for the young elephants, if they can keep quiet and out of sight...
Elmer the patchwork elephant is an enduring favourite with our youngest readers and this specially abridged version of the original is shaped like a Christmas tree and designed for little fingers that will add to the anticipation of THE night! Who knew that elephants and their friends celebrated this special time just like we do?
A classic for the Christmas Countdown collection that will open up a whole world of Elmer stories, activities and fun for a new generation.
Barbara Braxton