Merry Christmas, Rainbow fish by Marcus Pfister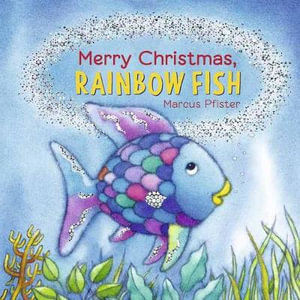 The glitter fin of each colourful fish sparkles as the young reader is taken on a short journey to ensure that all the underwater creatures are cared for at Christmas.
Rainbow Fish gathers his friends in celebration checking on the striped fish, the octopus, the grumpy moray eel and the sea horse.  Surrounding a special mysterious light in the shape of a star is a simple and effective conclusion.
A delightful board book to add to a young child's stocking.
Themes: Christmas.
Cate Telfer