Maralinga : The struggle for return of the lands by Garry Hiskey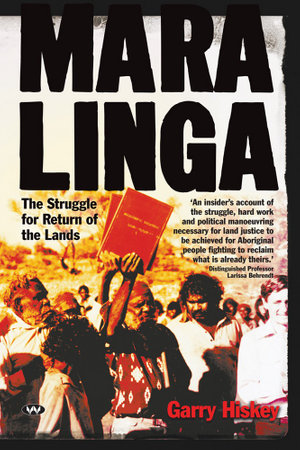 Author, Garry Hiskey, acted as solicitor in the negotiations that led to the passage of the Maralinga Tjarutja Land Rights Act in 1984. The Maralinga lands were the site of atomic bomb tests by the British government in the 1950s and 1960s. The Anangu people, the traditional owners of the lands, were removed from the area and unable to visit their sacred sites or attend to sacred obligations. 
This book is insightful and provides extraordinary access to the thoughts and actions of the people behind the historical facts. Primary sources provide intriguing perspectives on the efforts and persistence required to return the land to the original owners and effect the Maralinga Tjarutja Land Rights Act 1984. A compelling story of resilience, the reader cannot help but be moved by the determination and quiet dignity of the individuals (and the Yalata community) as they sought to impress upon the South Australian Government the spiritual and cultural value of the land in dispute.
In 2020 it is sobering and confronting to read the nature of government policies and debate that surrounded and shaped the Maralinga Tjarutja Land Rights Act. Gary Hiskey highlights the disconnect that is evident in the understanding of the significance of land and sacred sites. Hiskey describes one pivotal moment in negotiations as occurring in 1983. Members of the Select Committee were to be shown tjuringas and other sacred objects. Some members of the Committee were engaged in chatting when an elder directed: "Stop talking! This is the law." The author describes this moment as influential in progressing government appreciation of the law from another perspective. 
Hiskey's narrative and excerpts from government communications shine a light on the implications of systemic racism and the process of critically evaluating decisions made by government and private enterprise with respect to First Nations' cultural practices and land rights. The reader is prompted to reflect on the depth of meaning contained in an acknowledgement of country. 
Additional information and connections to art projects can be found here. 
Further firsthand accounts are found in the film Maralinga Tjarutja screening on ABC and an ATOM study guide is available.
Themes: First Nations, Dispossession, Land Rights, Politics.
Linda Guthrie