Legends of the lost Lilies by Jackie French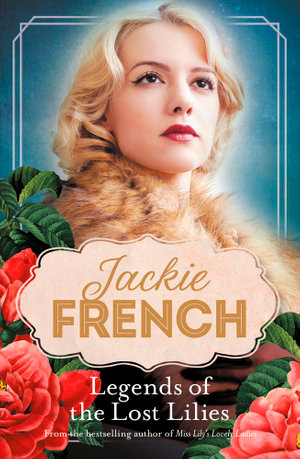 Legend of the lost Lilies is the fifth and final book in the Miss Lily series of novels. The story of things that ordinary women did in times of war to help their country are way beyond what most people would believe. The sacrifices they made and for some it meant their life. Sophie receives a telegram from Miss Lily asking for help and without thinking she answers it and goes to help Miss Lily leaving her quiet life behind her. She has no idea what to expect when she arrived at Shillings. Sophie finds that she needs to reunite with old friends to try and help to end the war; it will not be easy but she is determined to do what she can to help. She has no idea how these old friends will react to her turning up and if they will help her or not, but she chooses to take a chance and go for it. She finds out who she can trust and who she can't the hard way. Although faced with many confronting challenges during the story she manages to show an inner strength that keeps her going. She and Lily both have some difficult decisions that they have to make that will affect their lives into the future.
This is a beautifully written story. As with all Jackie French books you are drawn in from the very beginning and can't put the book down until you reach the end. The fact that this book is based on real events makes the story even more powerful.
I highly recommend this book and series.
Themes: World War, 1914-1918, Women.
Karen Colliver