Ladies' Rest and Writing Room by Kim Kelly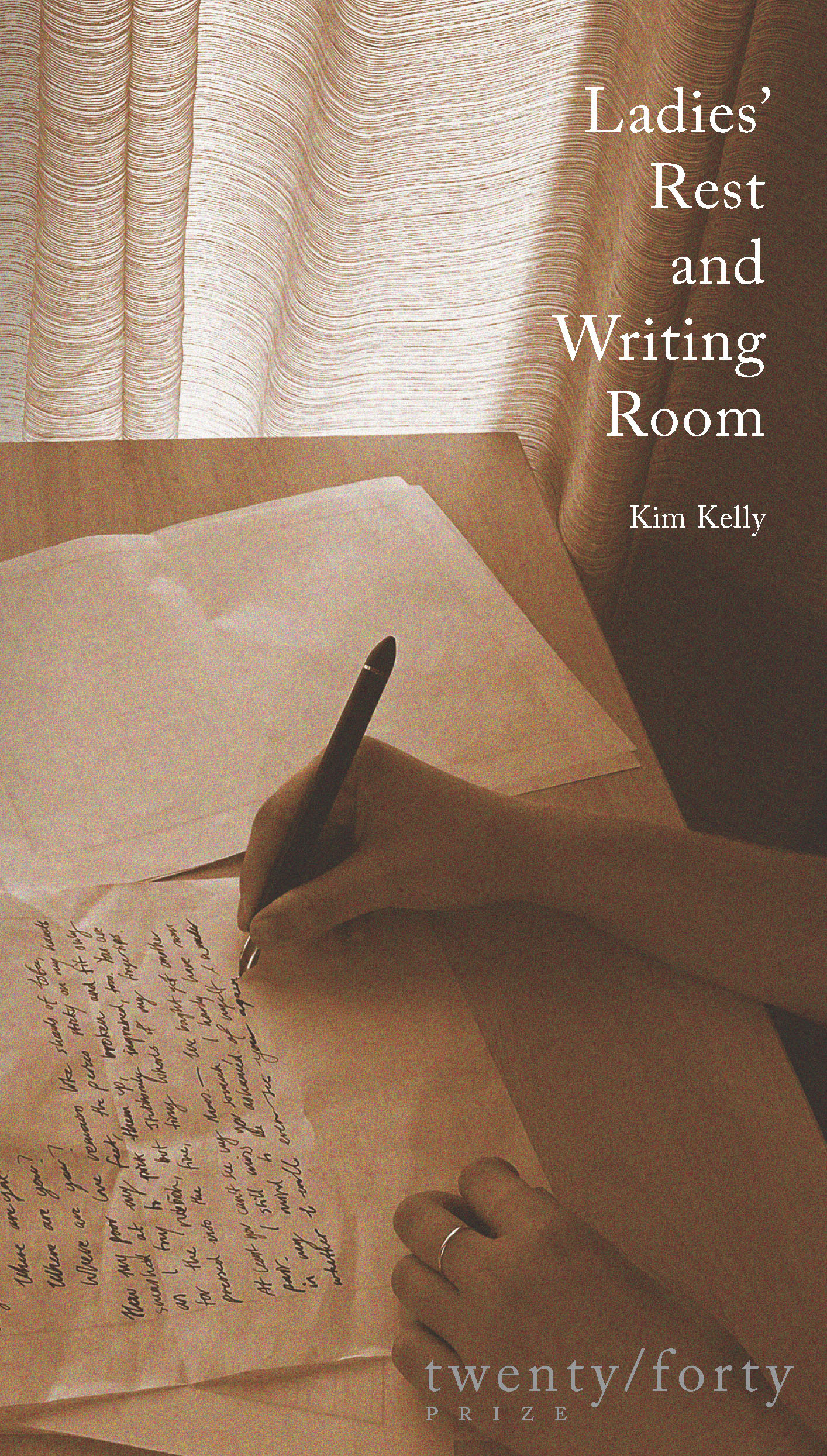 In 1920s Sydney, in Farmer's department store, in the rosy hued 'Ladies Rest and Writing Room', Dotty pens a letter to her beloved Digs, but the address is "c/- Wherever You Are, Somewhere in the World, My Heart Pieces: 1,000,000". Dotty is only just holding things together; her love is 'missing in action' and though she clings to hope that he might yet return, she finds herself lost in grief and anger. 'She was breaking and breaking'. . . She could not continue to live like this. Unliving.' She darts out in front of trams, spends compulsively, her mind is a whirl, there's no telling what she might do.
In the same 'Ladies Rest and Writing Room' the attendant Clarinda, a former schoolmate, also struggles with grief and the aftermath of loss. The lives of the two women become entwined, when Clarinda comes to Dotty's aid, amid the frenetic bustle of post-war Christmas shopping. When they step outside, the noise, the traffic, the jostling crowds threaten to overwhelm them both, like pushing against a fierce tide.
Within the pages of this novella Kim Kelly brings to life the loneliness and grief of two women, at a time of renewed fervour, hope and celebration following the end of the war. For Clarinda, reaching out to Dotty is an act of compassion and forgiveness, and for Dotty it is a moment of stepping outside herself and becoming aware of the misfortune of others.
The story is beautifully written, the sounds and sensations of bustling Sydney life swirl around the two solitary figures adrift in the chaos. The 1920s shopping scene is presented in all its historical accuracy, but the references are not intrusive. It is all part of the picture of life as it was then, and a part of the lives of two women overcoming barriers to find the solace they need.
Kim Kelly's Ladies' rest and writing room is a well-deserving winner of the inaugural 20/40 Publishing Prize awarded by Finlay Lloyd, 2023.
Themes: 1920's Sydney, Grief, Depression, Love, LGBQTI+.
Helen Eddy