King of scars by Leigh Bardugo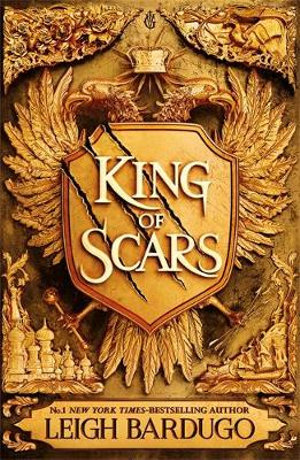 Fans of Bardugo's Shadow and Bone series and Six of Crows duology will welcome King of Scars, (Locus Award Nominee for Best Young Adult Book (2020), Goodreads Choice Award Nominee for Young Adult Fantasy & Science Fiction (2019). Set in the Grisha world, Nikolai is now king and works desperately to keep his enemies away from his weakened country. Zoya, who is his General, assists him ably, and when the dark magic in him grows to difficult proportions, he travels to the magical places in Ravka in search of a cure. Meanwhile, Nina, who the reader may have met in the Six of Crows stories, is facing her own problems as she embarks on a spying trip for King Nikolai, finding and recruiting Grisha fugitives.
Told in three voices, Nikolai, Zoya and Nina, this story of intrigue, dark magic and adventure draws the reader in. The book was very difficult to put down once I started reading about their quests, although some familiarity with previous books would probably be helpful. However, each of the characters are well drawn and it is easy to empathise with them as they face difficult challenges.
With the Shadow and Bone Netflix production available, there is no doubt that readers will want to pick up all Bardugo's books and will look forward to Rules of Wolves the next in this duology.
Themes: Fantasy, Quest, Magic, Good and evil, Rulers.
Pat Pledger