Inside story: The wonderful world of writing, illustrating and publishing children's books by Sophie Masson, Kathy Creamer, Beattie Alvarez, Peter Creamer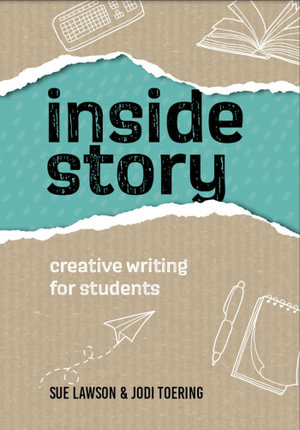 This engaging 2022 publication, Inside Story, is a celebration of contemporary children's book writing in Australia. Written for aspiring writers and illustrators (or if the same person, referred to in the book as 'authorstrator'), interested readers and the already established creative community, it covers a myriad of topics on all things children's book related. Throughout this wonderful reference book, contributions from authors such Australian Children's Laureate 2020-2021 Ursula Dubosarsky giving her 'three top tips for writing plays,' and young non-fiction writer and illustrator Sami Bayly describing 'how research influenced both her illustrations and her words', ensure this book will provide something of interest for every reader.
The book begins with a Foreword by Susanne Gervay OAM giving a brief introduction to the purpose of Inside Story and is followed by the detailed Contents section broken into the following chapters: Writing, Illustrating, Publishing and Inside Story: Contributions. Within each chapter are multiple topics discussed across double page spreads. Beautifully presented with lots of colour photographs of well-known and loved book covers, quotes, advice, text boxes, graphics, writing tips, recommendations and check out lists, there is just so much to read, learn and share. The publishing section is highly detailed and covers every possible question a reader may have about the process. There is helpful advice from editors, agents, publishers, marketing and publicity experts to guide the novice creative along their writing and illustrating journey.
The final pages give information about useful organisations and resources, acknowledgements, permissions, UPA image index plus biographies of the creators behind the book. The variety of content and genre covered within this handy reference book will provide hours of enjoyable and informative reading.
Themes: Australian Picture Books, Authors, Illustrators, Publishing, Resources, Recommendations, Quotes, Ideas.
Kathryn Beilby