Influence by Sara Shepard and Lilia Buckingham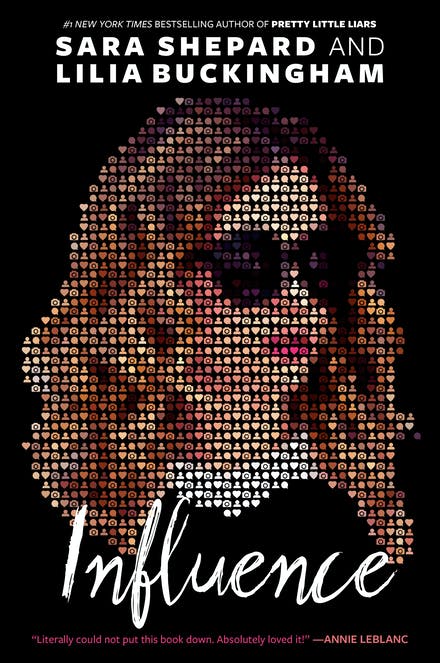 Teenagers active on social media should read this book. In fact, many of their parents should read this book. Influence is an eye-opening, and at times disturbing, look into the world of teenage "influencers", people who market both themselves and products online.
Influence follows four social media stars: Delilah who went viral last year and is still innocent enough to be awed by her new fame, child star Jasmine who is tired of pretending to still be someone she has outgrown, obsessive compulsive Fiona who is hiding a dangerous secret and Scarlet, ambitious and laser-focused but with a life that seems to be collapsing around her. The story delves into bullying, toxic relationships, cyber stalking, mental health and self-esteem and body issues, just to name a few. The authors begin the book with an anonymous chapter the day after something has gone very wrong. From there, the story alternates between each of the characters as the reader tries to work out what has happened, and to whom.
In a trend that is becoming more common, an established author has teamed up with an internet personality, in other words, an "influencer", to write a novel that appeals to the latest batch of young and digitally connected teenagers. Influence is the brainchild of Sara Shepard, author of the wildly successful Pretty Little Liars series which spawned the even more successful television series of the same name and seventeen-year-old Lilia Buckingham, an actor and Instagram star. While it is unclear how much of the novel was written by each author the collaboration is, at the very least, a clever marketing move. In an instance of fiction mimicking life, Buckingham brings with her almost two million followers on Instagram alone. Vlogger megastar Zoe Suggs aka Zoella has shown before what can be done when an influencer turns to publishing – her first novel Girl Online broke multiple selling records in 2014 and was a New York Times Best Seller. It remains to be seen what will happen in this situation but with Shepard's literary reputation and Buckingham's Gen-Z following, Influence is likely to be similarly as successful.
Themes: Social Media, Influencers, Technology, Bullying, Relationships, Friendship, Scandal.
Rose Tabeni