In the serpent's wake by Rachel Hartman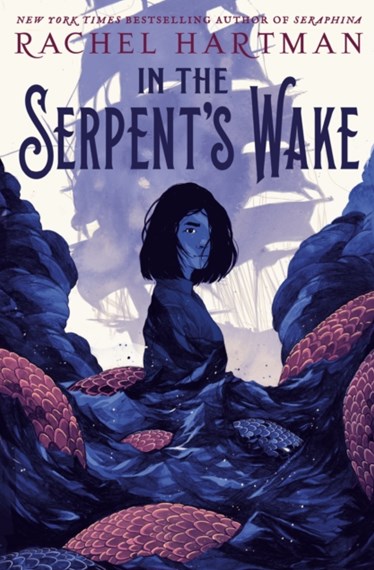 In this sequel to Tess of the Road Tess is trying to help her quigutl friend Pathka, who needs to reach the Polar Serpent to heal, while also spying for her Goreddi monarch. With her friend and failed priest Jacomo, she joins countess Marga's voyage through many islands that have been colonised by the Ninysh, who are trying to subdue the indigenous people. Spira the dragon who holds a grudge against Tess, is also leading an expedition to find the serpent and will do whatever they can to stop Tess.
The book opens with a poem that summarises what happened in Tess of the Road, reminding readers of the journey of survival and self-examination that Tess has undergone. There are more trials for her In the serpent's wake, as she has her eyes opened to the way that the native peoples are treated and is forced to look at the effects of colonisation. And once again meeting Will, the man who had so mistreated her in Tess on the road, is a terrible burden to bear. Her companions, Marga, and Jacomo, as well as Spira, all must come to terms with their beliefs and shortcomings as the voyagers encounter the local inhabitants and the political unrest that has occurred because of colonisation.
Rich in world building, the reader is treated to a wonderful fantasy world of sea going vessels, dragons, strange creatures that live in the seas and of polar tigers that can swim and are trained to fight. Poems and songs are dotted throughout the narrative, challenging the reader to consider the religion and beliefs of the indigenous peoples.
This is complex high fantasy, and could appeal to fans of Graceling by Kristin Cashore, and Daughter of smoke and bone by Laini Taylor.
Themes: Fantasy, Serpents, Dragons, Coming of age, Colonialism, Adventure.
Pat Pledger