Guinness World Records 2022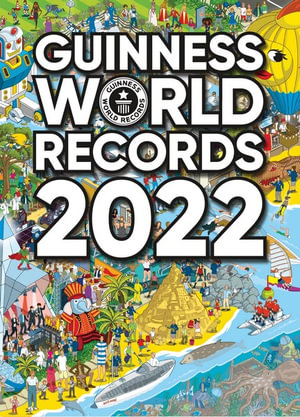 The Guinness World Records books are some of the most popular non-fiction reads for both children and adults. This latest 2022 edition will not disappoint fans of these annually released books. With reference to the global pandemic and the changes that it brought to the way people choose to do things, this newest release showcases amazing tenacity and accomplishments by people from all over the world.
The Contents page lists ten chapters to browse through with the headings of Environment, Natural World, Humans, Recordology, Adventures, Science & Technology, Society, Young Achievers, Pop Culture and Sports. Each chapter lists the topics or people discussed with adjacent page numbers and recognises one Hall of Fame award under each main heading. In the Society chapter, Malala Yousafzai is the Hall of Famer, and she has a double page spread devoted to her amazing achievements for justice. There is also a weblink on the page to find out more information about her.
At the end of the book is a very detailed index, a list of consultants, acknowledgements, a stop press section where approved entries are added after the official closing date for submissions plus a behind the scenes explanation of the decision to extend the very popular Rod Hunt theme 'Where's Wadlow?' and head to the beach. If you look closely at the front cover, you will notice a Tasmanian student Beth, sliding down a sandcastle after Tassie teacher Katelyn Cramer encouraged her class to enter the Guinness World Records 2022 Cover Competition.
This book is full of fabulous photographs, diagrams, tables and segmented information which is easy to comprehend and follow. In the Human chapter under the title of oldest is a snapshot of Captain Sir Tom Moore (1920-2021) who raised the most money ($44.5 m) by a charity walk (individual). His story resonated with viewers across the world when the COVID-19 pandemic forced all nations into lockdown. In the Society chapter there is a double page devoted to Pandemics from the earliest time to today. The Pop Culture section covers well-known online games and icons such as Minecraft, Fortnite, Star Wars and Pokemon. This latest addition just has so much to offer and will be in demand in any home, classroom, school or public library.
The website is a treasure trove of information, activities and opportunities to utilise this amazing book and all it offers to its readers.
Themes: Achievements, Science, People, Pop Culture, Environment, Nature, Sport.
Kathryn Beilby