Grit: Inspiring stories for when the going gets tough by S.E. Abramson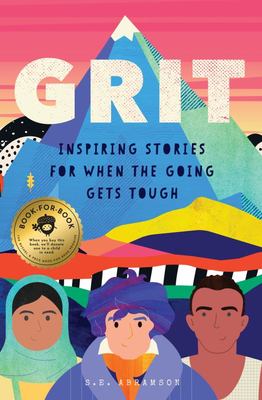 This small but powerful collection of eighteen stories about real-life people, many familiar and unfamiliar, will be an inspiring read for those upper primary/early secondary children who enjoy reading about others. The book begins with a definition of grit: firmness of mind or spirit; unyielding courage in the face of danger or hardship and a publisher's note encouraging the reader to find out more. Each four-page story begins with an animated portrait and quote, as well as a question or two for further consideration. Some of the diverse people discussed include the well-known Jesse Owens, Walt Disney, Albert Einstein, Helen Keller and the lesser-known Satoshi Tajiri, Elizabeth Blackwell, and Bethany Hamilton. One very recent story is about Li Wenliang, the Wuhan COVID-19 doctor who first discovered this devastating virus. He alerted his colleagues and eventually the world but sadly passed away in 2020. Another story is about Corrie Ten Boom who helped over Jewish 800 refugees escape from Germany but was arrested by the Gestapo and sent to a concentration camp. Corrie survived to spend her life after the war as a public speaker, inspiring others with stories of hope.
These biographical vignettes present a simple snapshot of the real lives of some brave and courageous people. The stories are both readable and easy to understand and lend themselves to further research in greater detail.
Themes: True Stories, Biographies, Resilience, Perseverance.
Kathryn Beilby