Girl of the southern sea by Michelle Kadarusman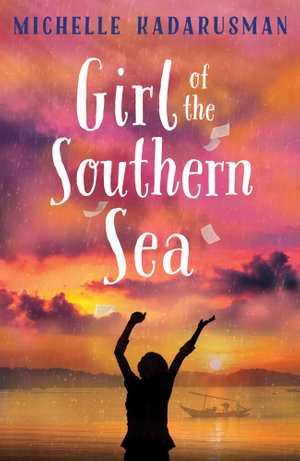 Nia longs to tell her magical stories and to continue with her education, but the life in the slums where she lives in Jakarta is not kind for the girl with dreams of more. After surviving a serious accident, she is feted as a miracle and the superstitious locals flock to her fried banana stall to seek her good luck. The irony of this is plain to the reader but reveals the complexities of life for many in the slums. Will her luck remain or will poverty and misfortune be her constant companion, or will she be rescued by a man who showers her with attention? Will her father's alcoholism stand in the way of her future or is there something else that offers hope?
This story reveals much about the circumstances for those who live with poverty, superstition and limited education in Indonesia. But it is also a gentle story of a young girl who is not prepared to remain silent and who wants to be heard and to be appreciated. It also has her 'fantasy tales' woven through the story as she shares these stories with her younger brother. Written powerfully, so that we feel the pain of living with an alcoholic parent and mourning the loss of another, but also can recognise the pride and self-worth of the young girl. This is a book that will resonate with young women who desire to be valued, even though its cultural setting is so different. Teacher's notes are available.
Themes: Dreams and aspirations, Indonesian culture, Poverty, Alcoholism.
Carolyn Hull