Esme d'Arc adds up to more than zero by Jordie Albiston. Illus. By Lucy Pulvers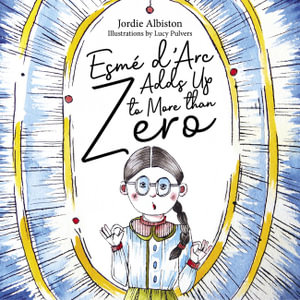 This third book by poet and author Jordie Albitson takes the reader on the journey of Esme d'Arc, who is portrayed in the illustrations as a child but who appears to think she is only a zero. This quirky story tells of how Esme tries to overcome her inadequacies of just being a zero and with the support she has of her friends, a puppy named Pepe, a duck called Kwack and a doll called Polly she eventually becomes a hero.
This book is loosely written in a narrative poetry style format and is at times both confusing and almost nonsensical. The detailed illustrations are essential components of this book as they help the reader to understand the gist of the story.
Themes: Friends, Fantasy.
Kathryn Beilby