Echoes of war by Tania Blanchard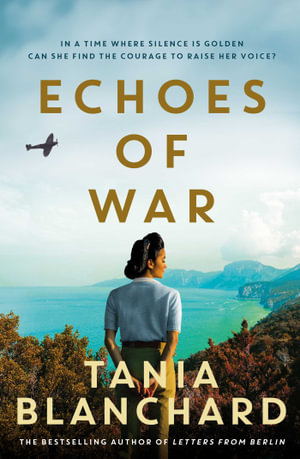 Giulia Tallariti lives in a traditional coastal region in Calabria. Her desire is to be a herbalist healer like her Nonna, but her father only sees marriage as her destiny. Giulia though is feisty, forthright and independent and is desperate to follow her own path and resist her father's traditional views for her life. Against the backdrop of the approach of World War II and the focus of Mussolini to grow Italian influence in the world, Giulia and her family resist fascist and local Mafia ideals and attempt to live their lives simply. Giulia leaves home to train with a renowned healer in a monastery, but cannot escape her father's plans and arrangements for her marriage. Caught in the dilemma of her gender she must accept the twists of fate and overcome heartache to forge ahead with the perils of war as a constant threatening presence. Love does find a way, but not without complications and griefs along the way.
The hero of this story is the insight into Calabrian life, it is full of familial warmth and Italian traditional culture. This is an adult family saga covering many years, with war, love and grief, and ending with migration to Australia. There are references to Wartime history and political manoeuvring from an Italian perspective, which will appeal to those interested in War history. The social history and gender relationships are intriguing. Relationship and sexual exploration are also explored. This book will be enjoyed by adult readers with an interest in Italian culture and history; it is an entertaining read.
Themes: World War II – Italian history, Family saga, Relationships, Calabrian culture, Gender stereotypes.
Carolyn Hull