Dally and Dash go to the bush by Lisa Holt. Illus. by Nandina Vines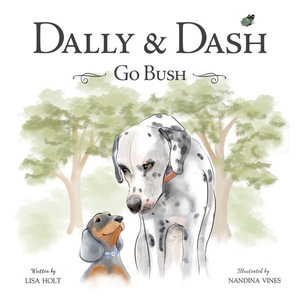 This is a lovely story with beautiful illustrations. With the text and illustrations on separate pages it makes this book visually pleasing. The layout of this book also makes the text easier to read for younger readers.
The book starts with the rules Dally and Dash need to follow on their walk to keep themselves safe and look after the environment. They meet a selection of Australian animals on their walk and are friendly to all they meet. The friends have a great day in the bush and are tired and hungry by the time they get home.
The fun facts at the end of this book add another element to this story, and build the readers knowledge of the different animals that Dally and Dash encounter on their bush walk.
I can't wait to see where Dally and Dash will go on their next adventure.
I highly recommend this book.
Themes: Dogs, Australian animals, Bush.
Karen Colliver